---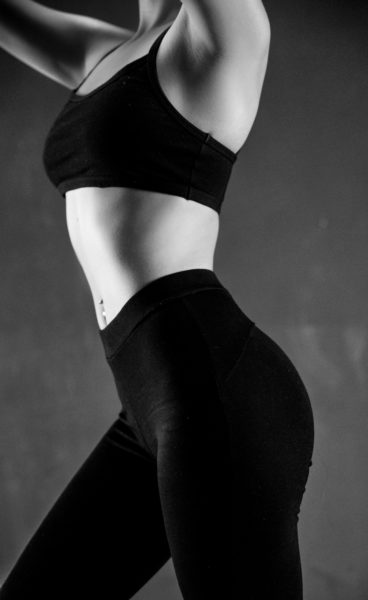 Have you ever felt like your clothes don't fit you properly, or look the same on you as they did on the mannequin? You might be pleased to know that there is nothing wrong with you.
Clothes come in a variety of shapes and sizes, and so do humans. If you are purchasing clothes that don't suit your unique body shape, then they are not going to look good or feel comfortable. Understanding your body shape is important because it will help you choose the right-sized clothing that will help you feel confident in yourself. Dressing for your body shape will help you create a nice visual balance with your ensembles and create looks that are pleasing to the eye.
When you can better understand what your body shape is and why it is important to your outfit choices, you will buy the right clothes.
Here are some top tips to help you understand why body shape is important and how to identify yours.
#1 Pay attention
It can be helpful to start paying attention to the kind of clothes, sizes, and fits that you don't feel comfortable in, and don't like the look off. You might find that some clothes make your body proportions look off or unbalanced, some may make you look shorter and some may make you look longer. Some clothes may exaggerate areas of your body that you don't want to draw attention to.
Spend some time in front of the mirror wearing different outfits and seeing how you look and feel.
#2 Measure your body parts
Measuring your body parts is a great way to help you determine your body shape and the right-sized clothing. You should measure your body parts individually. Measure them horizontally and vertically, so you can understand which body parts are longer and shorter than others. You should also learn how to measure your bra size, as this will play an important role in your body shape, and the clothes you wear.
These measurements will help you determine what body shape you are.
#3 Understand the different body shapes
When you have all the information about your body shape, you must utilize this and determine your features. Body shape is determined by several factors, including your measurements, bone structure, fat distribution, and more.
There are several different body shape categories that you can fall under.
Rectangular
The straight body shape is determined if all the sections of your body are approximately the same measurement. The clothes best for this body shape are tube tops and dresses with a variety of textures and colors.
Pear
A pear-shaped body is when you have a larger hip size and a smaller bust. This is great for boat-neck and scoop-neck tops, push-up bras, and lots of accessories.
Apple
An apple shape is defined as having a larger bust, a small waist and hips, slim legs, and round shoulders. Clothes that are well-fitted look good on this body shape, as well as a-line dresses and soft-textured fabrics.
There are many other body shapes to consider, such as an hourglass, inverted triangle, and oval.
Finding the right body shape will help you dress more confidently.