If you have just received a diagnosis of an illness, it can be a scary and confusing time. You may not know where to turn for information or what to do next. This blog post will provide you with some helpful tips on how to deal with your new diagnosis and get started on your road to recovery.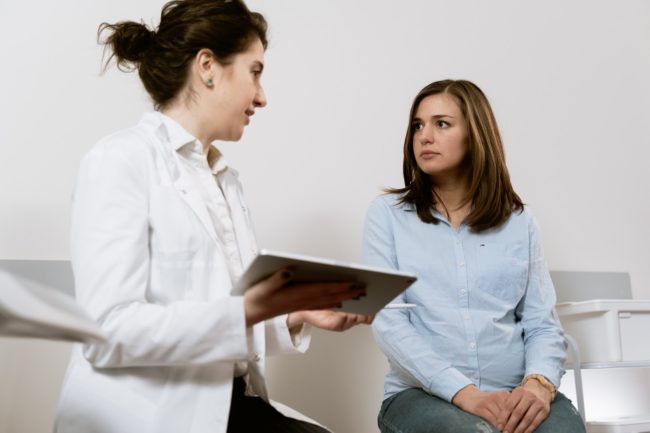 Do your research
The first thing you should do after being diagnosed with an illness is to seek out more information about your condition. You can start by talking to your doctor or looking up reliable sources of information online. It is important to educate yourself about your illness so that you can better understand your treatment options and make informed decisions about your care. If you have just received a diagnosis of cancer, for example, you may want to learn more about the different types of cancer and their treatments. The American Cancer Society website is a good place to start.
Seek support
Dealing with a serious illness can be very difficult, both emotionally and physically. It is important to seek out support from family and friends during this time. If you do not have a strong support system, there are also many organizations and groups that can provide you with emotional and practical support. For example, the National Cancer Institute's Cancer Information Service can connect you with resources and information about cancer treatment and support services.
Make a treatment plan
Once you have gathered information about your illness and spoken with your doctor, it is time to start making decisions about your treatment. If you have cancer, for example, you will need to decide which type of treatment is right for you. There are many different options available, and it is important to discuss all of them with your doctor before making a decision. You may also want to get a second opinion from another physician before starting any treatment. Making the decision to start treatment can be difficult, but it is important to remember that the sooner you begin, the better your chances of recovery will be.
Take care of yourself
Dealing with a serious illness can be taxing on your body and mind. It is important to take care of yourself during this time by eating healthy, getting plenty of rest, and exercising regularly. Taking care of yourself will help you to better cope with your illness and give you the strength you need to fight it.
Support groups like mesotheliomahope.com, online resources, and books can also be helpful during this time. If you are struggling to cope with your diagnosis, don't hesitate to seek out help from professionals or other patients who have been through similar experiences. Remember, you are not alone in this fight.
By following these tips, you will be on your way to dealing with your new diagnosis and getting started on the road to recovery. Just remember to take things one day at a time and be patient with yourself. With the right support and treatment plan, you can overcome anything.