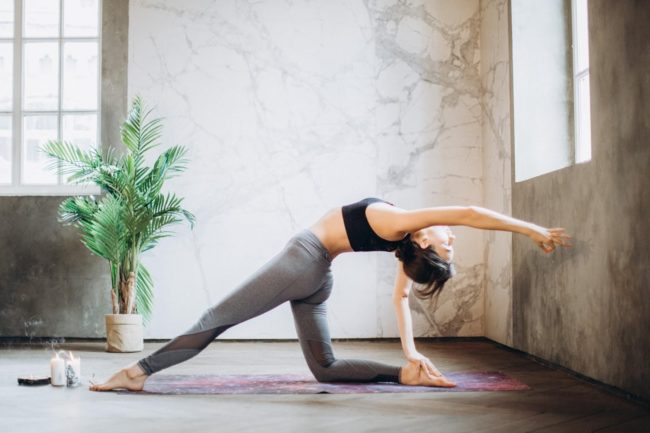 We should all be looking for ways to maximise our health. There are so many ways to work on this that we can often feel lost. Here's some guidance that should give you a place to start from!
Attend Your Routine Health Appointments
The first – and perhaps most simple – step that you can take is to make sure that you attend your routine health appointments. These aren't too frequent, so it really is important that you carve a little time out of your schedule for them. The purpose of these appointments is to give healthcare professionals a chance to survey your wellbeing and identify any signs of health issues developing. Too many people feel that they don't need to attend because they feel fine and well, only to find that there were warning signs in place and their health worsens or deteriorates, when it could have been treated and resolved before the point or pain or discomfort. Some key appointments to book in include:
Dental Checkups – visit your dentist and your hygienist once every six months. This gives them a chance to look out for signs of decay and to treat issues that require fillings, root canals or tooth removal as soon as possible.
Optician Appointments – visit your optician once every two years. Here, they will be able to check the health of your eyes. They will look into your eye with a light, allowing them to survey its health from back to front and pick up signs of any conditions – even including non-eye specific conditions like diabetes. They will also be able to check your vision and provide you with a prescription for lenses if required.
Vaccination Appointments – many of us are recommended routine vaccinations. Check in with your doctor to see if you require any or if there are any booster doses you might want to consider.
Cervical Screening or Prostate Exams – there are some sex-specific checks you may require. If you have a cervix, check in with your doctor to see when cervical screening is recommended. If you have a prostate, check in to see if you have reached the age for a prostate exam yet.
Stop Ignoring Health Symptoms
A lot of us experience symptoms of poor health and decide to ignore them, considering them minor and hoping that they will resolve or go away of their own accord. The truth is, health issues very rarely resolve themselves and, instead, tend to get worse the longer they are left unattended to. No matter what your symptom is, make sure to discuss it with a pharmacist or your doctor. They will be able to conduct a diagnosis or send you for testing to let you know what is going on. They can then guide you on the right path to treatment. Whether that's referring you to a specialist like a dermatologist, an allergist or a chiropractor, or prescribing you treatment or referring you for specific surgery or therapy. Remember that this advice applies to mental health conditions as well as physical health conditions. Your mind is just as important for your overall wellbeing as your body and there is a lot of support out there for it too.
Come Up With a Morning Routine
Few of us actually have a proper morning routine, but having a clear and consistent morning routine can really help to set you up for the day in the right way. Of course, the best morning routine for you will depend entirely on your individual needs and preferneces. Some people will want to wake up and take things slowly. Some will want to dive straight into the day. One thing that is advised regardless is that you take some time to yourself rather than immediately socialising or scrolling through your phone. This will give you an opportunity to focus on how you're feeling, what you want to achieve from the day ahead and to give yourself some direction, uninfluenced by others.
Come Up With an Evening Routine
An evening routine is extremely important too. The way that we approach bedtime can greatly impact our quality of sleep and how long it takes us to nod off. Again, everyone will have their own, individual evening routine that works for us. But, again, try to put your phone down and take a break from blue light in the lead up to bed time. This will prevent your body from mistaking the blue light as natural light and keeping your mind in a wakeful mode. You should also try to avoid stimulants like caffeine for a few hours before bed too.
Get Eight Hours' Sleep a Night
Speaking of sleep, it is absolutely essential for your health that you get eight hours of sleep a night, every night. Sure, we're all aware of this. But not that many of us actually take this advice on board and follow it. When it comes down to it, there's a good reason that doctors, sleep specialists and other healthcare professionals lay such emphasis on this eight hours. This is the time that it takes for your body to repair itself, recover and prepare for the day ahead. It's also important for your mind, as this is the time you unwind and when your mind can form memories, process what has happened through the day and more. Make sure that you have a comfortable sleeping situation and that you allow for eight hours a night consistently. If you struggle to sleep, you may find that calming teas, mindfulness or peaceful podcasts and sounds or other sleep-encouraging methods can prove useful for you.
Eat a Balanced Diet
Balanced diet. This is a term that's thrown around a lot. But again, how many people routinely stick to it? Many of us live in societies where we are targeted with unhealthy food options. Fast food. Junk food. Takeaways. Drive thrus. This is because there's money to be made here. From our side of things, it can also be tasty, convenient and not too expensive. The issue? A lot of these foods don't provide our bodies with the nutrients we need to thrive. Really put effort into curating a balanced diet. It will make all the difference and you'll see results before you know it!
These steps are easier said than done, so implement them in a calm and slow manner, allowing yourself to adapt to the lifestyle changes. It will prove more than worth it in the end!