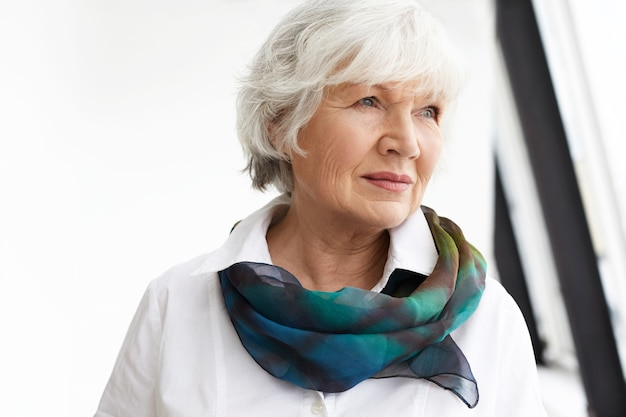 The period after retirement should be seen as a moment of relaxation, rest, and personal enjoyment. After all, there is more than one reason why these are called the Golden Years! 
However, according to recent statistics, nearly 50% of Americans don't have enough money saved for retirement, which can certainly cause significant stress and cast a shadow over the happy plans many families had for their retirement years.
At the same time, there are plenty of strategies you could use to maintain the same tenor of life and make the most of your golden years.
How? Get started with the quick guide below!
Rediscover Your Purpose
When looking at the greatest challenges retirees experience, you'll notice that depression, isolation, and lack of purpose are among the main problems for seniors. And, they often happen at the same time when people live behind the professional and personal responsibilities they had for most of their lives.
That is why, upon retirement, it is crucial to find a new purpose that will keep you engaged and focused.
Invest in the Right Professional Services
When aging, you might be more prone to health problems and injuries. So, even if you have decided to age in place and live independently in your family home, you should consider investing in professional senior care services that can help you safeguard your health and well-being.
Rethink Your Finances
When you leave your job behind, the chances are that your finances will change. Naturally, you might be able to count on your pension fund as well as retirement savings, investments, and various assets.
But, no matter the portfolio you have been able to build throughout your life, it is still important to look at your finances and create a budget that will allow you to boost your quality of life in the long term.
Spend More Time With Your Loved Ones
Socialization and social interactions are particularly important as you age. Make sure to spend time with your friends and loved ones and avoid prolonged periods of isolation. Social interactions will help you keep motivated and active throughout retirement!
Fill Your Time With New Hobbies and Activities
While your learning abilities might no longer be as sharp as the ones you could enjoy in your 20s, 30s, or even 40s, it is important to not stop learning during retirement. Indeed, as you age, learning new skills and engaging in new activities will help you keep your mind sharp and young, thus keeping at bay the risk of diseases such as Alzheimer's and dementia.
Take a Hard Look at Your Living Arrangements
As you age, navigating your own home can become challenging. That is why you should consider making some key investments to modify your home and create a safer living environment for everyone. Downsizing or upgrading your living facilities might also be beneficial choices.
Ensure All of Your Paperwork Is in Order
When entering retirement, it is normal to have worries about what to leave to your sons, daughters, and spouses. Ensure everything is in order by investing in the right insurance policies setting up your last will.