Each day, our feet carry us through numerous thousands of steps. Yet when it comes to self-care, we stuff them into sharp pumps, pound them on the concrete, and frequently treat them last. You can look after your feet by getting custom foot orthotics. Many people have dealt with foot issues, which can range from an ingrown toenail to persistent foot pain. And depending on how long that foot issue persists, it can have an effect on one's general health and quality of life. For instance, you're more inclined to avoid exercising if you have foot pain or even a little skin itch.
Ensure that your shoes are shoe-ins
Many people have one foot that is bigger than the other; if this is the case for you, make sure to adjust your footwear to accommodate your larger foot. When purchasing shoes, fit comes first. Never stretch with a gorgeous pair or with the intention of "breaking them in" by using them around the home. If you're curious about current shoe trends, textile sneakers like canvas sneakers or cotton slip-ons are acceptable. Just avoid using them for activities like jogging, hiking, or those that call for foot protection. You shouldn't make the leap to the minimalist running shoe trend too quickly.
Wear your heels sparingly and as though they are worth a fortune
Even though we may adore how wearing heels makes us feel strong and our legs appear longer, doing so comes at the expense of our health. Our feet and ankles contain 52 of the bones in the human body. High heels cause us to lean forward, which alters the foot's natural position in relation to the ankle. This causes a series of events to occur up through the legs and lower spine, which may result in persistent knee, hip, or back discomfort. If you can't let go of your heels, pick ones that are appropriate and wear them seldom.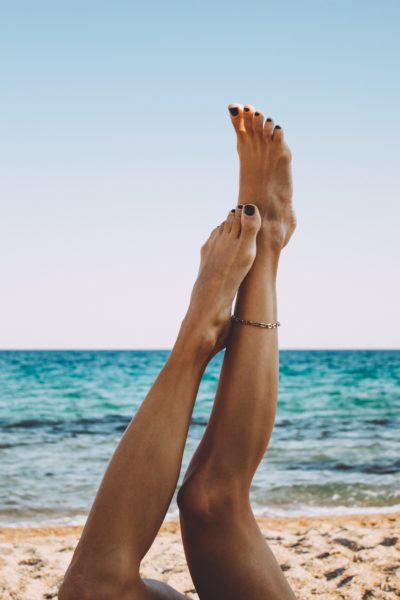 Keep your feet dry and clean
We wash our pits and brush our teeth, but we frequently overlook the toe portion of head-to-toe cleanliness. Inappropriate foot anatomy or function is the cause of corns and calluses, which are areas of thicker skin caused by inappropriate pressure or rubbing. But keep in mind that treating the symptom won't eliminate the underlying problem. Poor shoe fit leads to rough and thickened skin around the foot. Keep it simple and stay away from technology when it comes to callus removal.
At least twice a week, exfoliate
As you move about, your feet are bearing the weight of your body and rubbing against the ground and your shoes. Your feet ' skin becomes highly damaged and brittle as a result. Such excessive stress gradually thickens or hardens the skin in the weight-bearing or high-friction areas, leading to the development of irregular raised patches known as calluses or small spherical lumps known as corns. In order to maintain your feet soft and smooth, you should exfoliate them. Exfoliation assists in removing dry, dead skin from the top of your foot, which helps to avoid the development of corns and calluses.