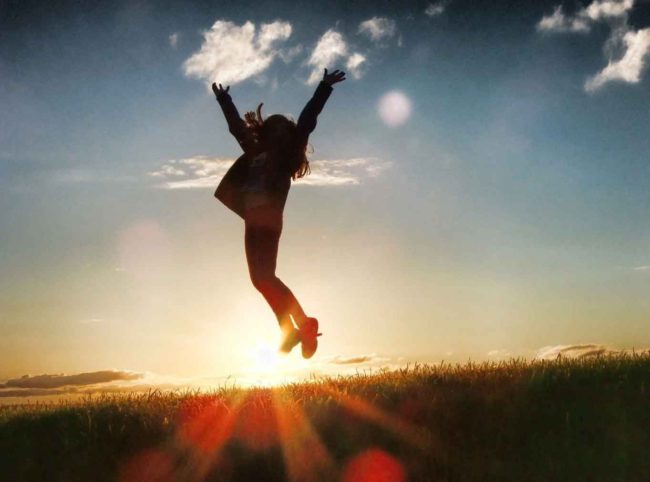 As the year progresses, it can be tough to stay on top of our health and appearances. Holidays come around, bringing with them all sorts of food temptations and opportunities to skip workouts. But it's not impossible to stay healthy and look good all year long! This blog post will discuss six ways that you can do just that. Keep reading for some great tips that will help you stay on track!
Get enough sleep
This one is important for both your health and your appearance. Getting enough sleep helps to keep your skin looking clear and bright and can also help to prevent under-eye bags and dark circles. It's also crucial for maintaining a healthy weight, as sleep deprivation can lead to increased hunger and cravings. So make sure to get at least seven or eight hours of sleep every night!
If you have trouble sleeping, there are a few things you can try. Cutting out caffeine in the afternoon can help, as can establish a bedtime routine that includes winding down for 30 minutes before actual sleep. Creating a calm and relaxing environment in your bedroom can also be helpful. On the other hand, a lack of sleep can lead to a number of health problems, including weight gain, decreased immunity, and even depression. So make sure to get those zzz's!
Create a productive and empowering morning routine
Your morning routine sets the tone for the rest of your day, so make sure it's a good one! Starting your day with some positive affirmations or meditating can help to set a positive and productive mindset. It would be best if you also made time for a healthy breakfast, as this will give you sustained energy throughout the day.
Including some form of physical activity in your morning routine is also a great idea. For example, a morning walk or yoga session can help to wake up your body and get you ready for the day ahead. And if you're short on time, there are plenty of quick and effective workouts that you can do at home. By starting your day off right, you'll be more likely to stick to healthy habits throughout the day. So take the time to create a morning routine that works for you!
Appreciate the benefits of meditation
Meditation has so many benefits, both for your mind and your body. It can help to reduce stress and anxiety, improve sleep, and increase focus and concentration. It's also been shown to boost immunity, lower blood pressure, and even slow the aging process!
There are a number of different ways to meditate, so find one that works for you. For example, you can try guided meditation, progressive muscle relaxation, or simply sit in silence with your eyes closed. Start with just a few minutes a day and work up from there.
Guided meditation can be especially helpful if you're new to meditation. There are many great apps and websites that offer guided meditation, so check a few out and find one that you like. On the other hand, progressive muscle relaxation is a great way to reduce stress and tension in the body. Start small and be patient with yourself. It takes time to learn how to meditate, but it's well worth the effort!
Go for your annual checkups
This is important for both your health and your appearance. Seeing your doctor for an annual checkup can help to catch any potential health problems, and getting a cleaning from your dentist can help to keep your teeth looking their best. You should also make sure to schedule any other necessary appointments, such as an eye exam or skin cancer screening.
While you're at it, take the opportunity to ask your doctor or cosmetic dentist about any cosmetic concerns you may have. They can offer advice on how to improve the appearance of your skin, hair, or nails. And if you're thinking about getting cosmetic surgery, they can provide referrals to reputable surgeons in your area. Making time for annual checkups is a great way to stay on top of your health and appearance. So be sure to schedule those appointments!
Focus on superfoods for better health
There are certain foods that are known for their nutritional value and health benefits. These "superfoods" can help to improve your overall health, and including them in your diet is a great way to boost your immunity, lower your risk of disease, and more.
Some of the best superfoods include blueberries, salmon, broccoli, nuts, and avocados. Add them to your breakfast smoothie or lunchtime salad for an extra nutrient boost. You can also find many recipes that feature these ingredients if you need some inspiration. Eating healthy doesn't have to be boring or tasteless. By incorporating some superfoods into your diet, you'll be getting all the nutrients you need while also enjoying some delicious meals!
Get your daily dose of vitamins and minerals
Vitamins and minerals are essential for good health, and they can be found in a variety of foods. However, it's not always possible to get all the vitamins and minerals you need from diet alone. That's where supplements come in.
There are many different types of supplements on the market, so it's essential to do your research before you buy anything. Talk to your doctor or a registered dietitian to see if taking a supplement is right for you. They can also offer advice on which type of supplement would be best for your needs.
In addition to taking a supplement, make sure to eat plenty of foods that are rich in vitamins and minerals. This includes fruits, vegetables, whole grains, and lean protein. By getting your daily dose of vitamins and minerals, you'll be doing your part to keep your body healthy and strong!
In conclusion, there are many different ways to stay on top of your health and appearance. By following these tips, you'll be sure to look and feel your best all year long!