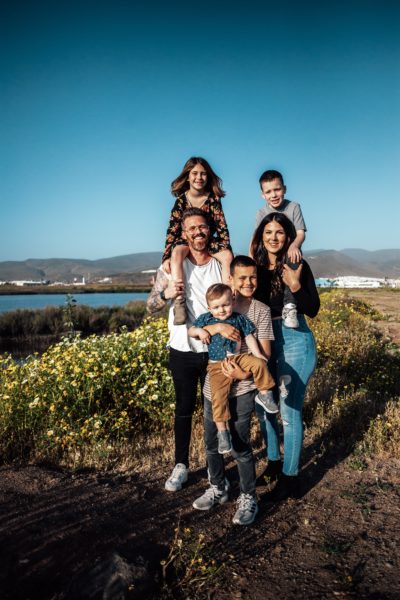 Spring is the season of new beginnings. It signals the end of winter, and for many people, it's a time to get out of the house and explore. The warmer weather also allows you to spend some quality time with your family outside. From taking a walk in the park to renting bikes from your local bike shop, there are plenty of things you can do together with your family this spring.
Go Hiking
Hiking is a great way to spend some extended quality time with your family. Driving out to somewhere more secluded and taking a whole day to exercise and appreciate nature is a wonderful break from the everyday. Pack plenty of snacks, weather-appropriate clothing, and some binoculars, and you can have a lovely time admiring your surroundings.
If you have young children or older family members, a simple walk around a park or up a hill can also be a lot of fun and a way for your children to get out some excess energy. You can make a day out of it by packing some ball games and a blanket, and a picnic basket with food. Hiking or even just a walk outdoors is an ideal way to spend time with your family as it can be a whole day activity with nothing to distract you from catching up.
Going for a Bike Rise
If you want to spend time outside but want to focus more on exercise and stretching your body, then getting out your bicycle or renting a bike with the rest of your family can take you on an adventure. Going for a bike ride is another great way to get some exercise and explore your local area, plus you're not restricted to staying in one place. Teaching your child to ride a bike is a formative experience for many people, and this spring could be where you take the plunge and create memories.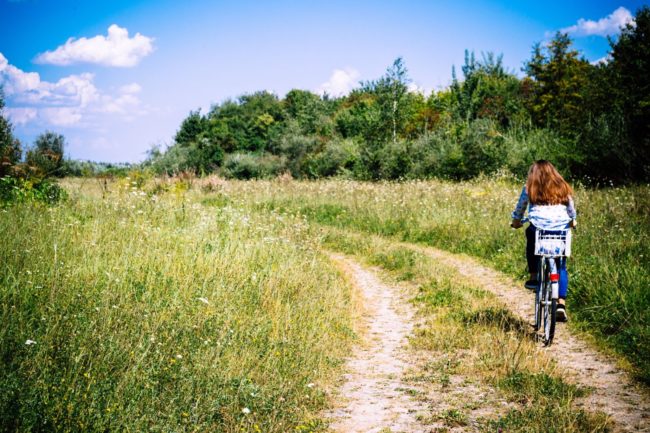 Photo by Andriyko Podilnyk on Unsplash
Going to a Museum
Bad weather shouldn't prevent you from spending time with your family, so if you had planned to meet up on what turns out to be a rainy day, a museum should be one of your first considerations. You can pick a niche museum if you have a particular subject you'd like to learn more about or spend time at a museum that covers different topics.
Even if history isn't your passion, museums will have different ways you and your family can interact with the exhibits and learn something fascinating. There are usually interactive games and audio you can listen to and a wealth of displays to look at and descriptions to read. You can even look ahead to see if there are any specific talks or exhibitions you think would be interesting.
After you've looked around, you can spend time in the gift shop or museum cafe to discuss the different details with your family. It's never too late to learn something, and a day out at a museum is a fun way to learn something new while spending time with your family.
Planting Flowers in the Garden
Spring is the perfect opportunity to put some work into a neglected garden. Not only is planting vegetables and flowers a fun activity to do together, but it also means that your garden will be beautiful when you want to invite family over again!
Gardening is particularly enjoyable with children, and you can take any younger members out to the garden center to pick out seeds and decorations. You can then get stuck into the dirt together and watch your hard work become rewarded over the coming months. You might want to turn this into an extensive gardening project to rejuvenate your garden, or you could simply get together some plant pots and soil to see what you and your family can grow.
Photo by Kelly Sikkema on Unsplash
Easter Egg Hunt
If you haven't already planned a virtual Easter celebration, an Easter egg hunt can be a fun activity to get everyone involved. Even if you don't celebrate Easter, hiding eggs for your family can be an energetic game that doesn't just have to be for children. If you have time, you could even go with a larger-scale hunt around your local park and make your own Easter eggs for your family to find. However the hunt is organized a little competition over the Easter weekend is a super fun and energetic event for the whole family! 
Virtually Catching Up
If your family lives far away or someone isn't feeling well, then a virtual catch-up could be a way to make sure you still see your family regularly. Setting up a weekly or monthly time to get the family together and exchange news can keep you all up to date and present in each other's lives.
Just because you're not catching up in person doesn't mean that things have to stay static – there's a host of different games you can play together. From hosting a quiz to online versions of board and card games, you'll be wishing you knew how to make a mac run faster, so you don't lose that extra point. A fun way to make sure no one's left out is to take turns for everyone joining the call to organize something to do together. This could even turn into a craft session as a member of your family teaches you to make something new together.
Cooking Together
Cooking together is a great way to spend time with your family this spring – especially if you look for seasonal recipes like strawberry cheesecake or roasted asparagus. This is also a fantastic opportunity to pass on or learn new family recipes that might not be written down anywhere.
If you felt inclined, you could invite your extended family to your house to eat, giving you a chance to spend some time together and providing grateful testers for your culinary exploits.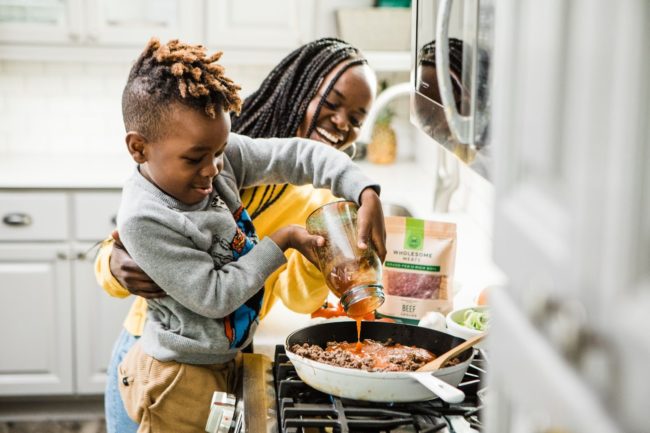 Photo by Brooke Lark on Unsplash
Over the winter, your instinct may be to curl up at home with a book or a good TV show, but now that spring has arrived, you can take the opportunity to do some fun activities with your family. By making an effort to get together with your whole family regularly, you can create new memories and reminisce about old ones all at once.