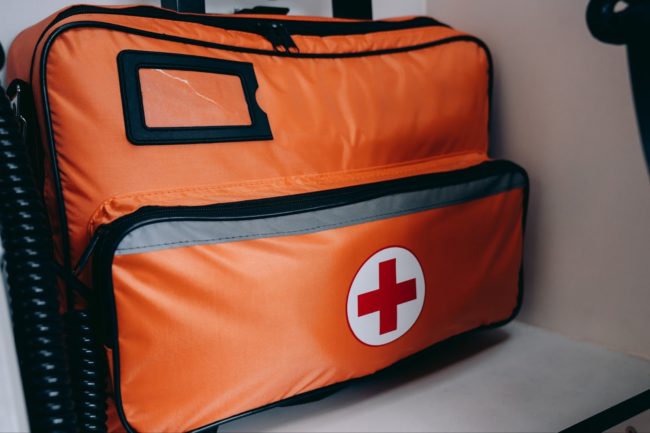 First aid kits are essential in everybody's life. It is vital to have a first aid kit in your house, car, and workplace. A well-stocked first-aid kit can be the difference between life and death in an emergency situation. When assembling your first-aid kit, you should consider the types of emergencies that are most likely to occur in your area. If you live in a hurricane zone, for example, you would need to include supplies like waterproof bandages and duct tape. If you're prone to allergies, you'll want to pack antihistamines and EpiPens. Here is a comprehensive post of everything you need to know about first aid kits.
1) What Is The Importance Of First Aid?
First aid kits are essential in every stage of life. They provide a way to deal with emergencies when medical help is not readily available. In the home, a first-aid kit can be used to treat common injuries like cuts and scrapes. In the workplace, a first-aid kit can be used to treat more severe injuries like burns and broken bones. And in the event of a natural disaster or other emergencies, a first-aid kit and a little bit of first aid knowledge can be your lifeline.
2) What Components Should Be In A First-Aid Kit?
There are many different items that can be included in a first-aid kit. However, there are some basic essentials that everyone should have. These include adhesive bandages, gauze pads, medical tape, antibiotic ointment, wound cleanser, pain reliever, and insect repellent. You may also want to pack supplies like scissors, tweezers, and safety pins. It's essential to tailor your first-aid kit to the specific needs of your family or workplace.
3) What Are The Benefits Of First-Aid Training?
First-aid training is a valuable skill that can help you save lives in an emergency. First-aid courses teach you how to recognize and treat common injuries and illnesses. They also provide information on dealing with life-threatening emergencies like heart attacks and seizures. First-aid training is available through many different organizations.
4) Where Should You Keep A First Aid Kit?
There are a few different places where you can keep your first-aid kit. The most common area is in the home, either near the entrance or in the kitchen. You can also keep a first-aid kit in your car or workplace. It's crucial to ensure that everyone in your family or workplace knows where the first-aid kit is kept and how to use it. It is also a good idea to review the contents of your first-aid kit regularly and replace any expired supplies so that you can be prepared for any emergency.
Final Thoughts
Having a well-stocked first aid kit is vital for any type of emergency. Whether you are traveling, hiking, or just living your everyday life, it is always good to be prepared. By following the guidelines in this guide, you can create a kit that will meet all of your needs. And don't forget to practice using your gear so that you are familiar with all of its contents and can adequately administer first aid when needed. Then, with a bit of preparation, you can feel confident that you can handle any emergency.