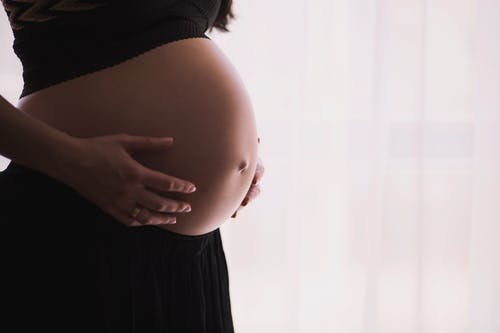 Skin can be one of the most sensitive parts of your body, especially if you are pregnant. Pregnancy comes with many changes to your hormones and physical appearance that may affect how well it can take care of itself. It's essential for women who are expecting a baby to know everything they can about skincare during pregnancy so they can prevent skin damage and keep their complexion looking great throughout the entire process.
Drink Plenty Of Water
A pregnant woman should drink plenty of water. Water is essential for skin health because it hydrates the body and keeps you hydrated more than your favorite bottled beverage. It also helps flush toxins from the body, which can improve overall skin health while not compromising or harming the baby in any way. Plus, drinking enough fluids will help reduce the chances of skin breakouts.
Eat Healthy Food
Your food choices can improve your skin's appearance, too. Skin-healthy foods include lean proteins like fish and poultry, which are packed with amino acids that help nourish the body inside and out; healthy fats found in nuts will provide energy while helping an expectant mom meet her daily vitamin needs, and carbs will provide the necessary fuel for your body to run at its optimal level.
Moisturize
During pregnancy, your skin tends to get dry quickly; make sure to cleanse and moisturize regularly. This will ensure that your skin's elasticity as well as prevents fine lines. Moisturizers online are available at affordable prices, which you can buy easily with just a click of the mouse. Don't forget to moisturize your body as well as your face. The benefits of Moisturizing while pregnant include keeping your skin soft and preventing stretch marks on your body.
Protect Your Skin From Harmful UV Rays
During pregnancy, it is essential to protect yourself against harmful UV rays of the sun, which are known for causing skin cancer besides other diseases like rashes or itching on exposed areas. So always wear sunscreen with at least SPF 20, even on cloudy days.
Sunscreens are not harmful to the growing baby that is still inside of you, and they do not get absorbed into your body or cause any damage to it directly.
You can also wear regular clothing like hats, sunglasses, and long sleeves while going out during the day to protect your skin. This will also prevent sun spots from forming on your skin and keep you safe from harmful UV rays.
Use A Scrub In Your Skincare Routine
Scrubs are not only great for your skin, but they also provide a relaxing and refreshing feeling. Exfoliating helps remove dead cells from the skin's surface, which reduces clogged pores and allows other products to be absorbed more quickly into the deeper layers of your skin. Scrubbing also helps relieve some of those pregnancy aches and pains.
Scrubs are known for their ability to exfoliate the skin, but they also provide other benefits that might not be immediately apparent when you see them in a store or online. However, there are some things you need to keep in mind before purchasing a scrub specifically made for pregnant women.
Getting Enough Omega 3 And Fatty Acids
People often struggle with getting enough fat and omega during pregnancy. This is why they need to be aware of the foods they put in their system and ensure that they provide themselves with all the required nutrients for a healthy baby and body. If you are pregnant, it goes without saying that your skin will also benefit from this diet.
You can find some omega in beef, pork, and chicken and some types of fish like haddock or salmon. You will also get the right amount from poultry products such as turkey meat, duck, and quail eggs. Other sources include avocados, olives, nuts (almond, hazelnut), seeds (flaxseed), and vegetables.
Getting Enough Rest
You will sleep less during pregnancy, but this doesn't mean you should let your skin suffer as a result. You need to get enough rest to recover from the damages caused by lack of sleep and other factors. Find ways to have more time for yourself every day through taking breaks at work, going on vacation, or asking your partner to help out. If you don't take care of yourself, your skin will show it!
Taking care of your skin during pregnancy is extremely important. Pregnancy can cause skin changes that may be uncomfortable for some women, while others have no issues. You should always consult with your doctor about any problems you have to ensure it isn't something more severe than just a slight dryness or sensitive spots here and there.