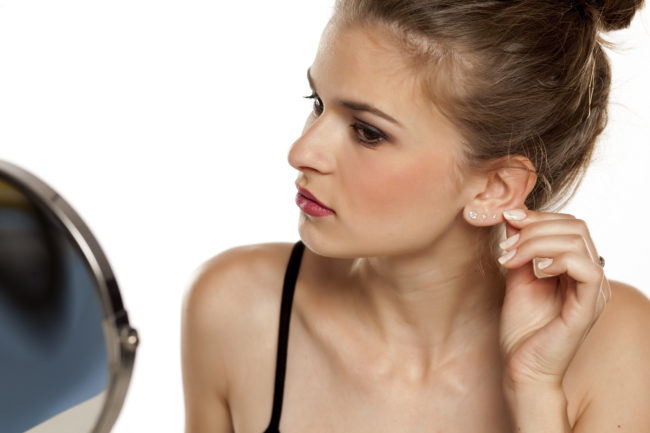 When you make the decision to get your ears pierced, you are of course wanting to make a fashion statement about yourself. However, since you will be allowing another person to punch holes in a part of your body, it's a good idea that you get this done by someone you can trust. If you're trying to decide where to get your ears pierced, here are some things you should keep in mind.
Needles, Not Guns
To begin with, no matter which part of your ear you want to be pierced, always rely on a piercer who uses needles rather than piercing guns. Unfortunately, many chain stores and other establishments will use non-disposable piercing guns, which puts you at greater risk of developing an infection. Also, piercing guns are not good at getting the exact angle you may want for your piercing, which can result in a look you weren't expecting.
Use a Certified Piercer
When looking for an ear piercer for ear piercing jewelry, try to find someone who is certified by the Association of Professional Piercers. Ear piercing jewelry should be surgical stainless steel or titanium as these metals tend to be the safest. Additionally, these types of ear-piercing jewelry tend to have the least allergic reactions reported.
Ask Plenty of Questions
Before you ever let a piercer near your ear, ask plenty of questions and make sure you are satisfied with the answers you receive. For starters, ask about their level of experience. Next, ask what equipment they use, how they sterilize their equipment and jewelry, and how many pairs of gloves will be used for your procedure. If the answers you get are vague or make you uncomfortable, look elsewhere.
Look to Tattoo Artists
If you want a truly professional ear piercing, it's often best to look to your local tattoo artists. While in years past tattoo parlors were looked at with plenty of questions, today's tattoo artists and piercers take their profession very seriously. Held to high safety standards, chances are you can get exactly what you need by paying them a visit.
Don't Try it Yourself
Finally, never try to pierce your ears yourself or have a friend tell you they can do it for you. Though it may save you money initially, the money you'll eventually spend to clear up the infection you're sure to get will offset whatever early gains you thought came your way.
By not rushing into your ear piercing and instead of taking the time to find a true professional, you'll walk away with pierced ears that look fantastic.