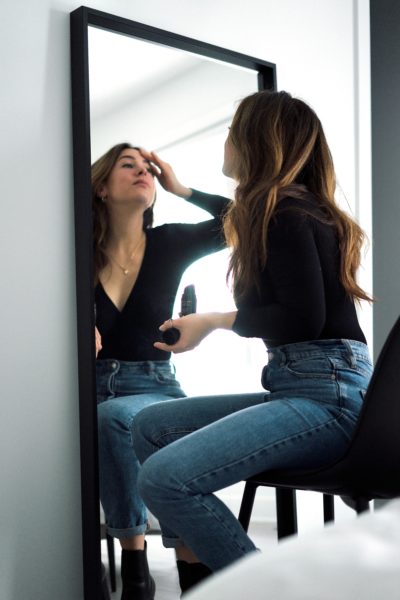 There are all kinds of things that can impact your skin and cause problems like acne or dry skin. In the winter, for example, the cold weather can dry your skin out a lot. The products that you use make a big difference too. But have you thought about how your mental health could be impacting your skin?
Most people don't realize that mental health problems like anxiety and depression can, directly and indirectly, affect your skin. If you have tried all kinds of products and none of them seem to be working, the problem could be mental rather than physical. These are some of the different ways that mental health problems can harm your skin.
Increased Cortisol Levels
When you are stressed, your body releases more cortisol. This hormone helps you prepare to fight or flee a dangerous situation. It also increases blood sugar levels and makes your body less sensitive to insulin. This can lead to acne flare-ups, as well as make existing problems last longer.
People with anxiety tend to have higher cortisol levels and this leads to a wide range of skin issues. The cortisol increases inflammation in your body, which can make pimples bigger and last longer. People who have anxiety also tend to pick at their skin and pop their zits, causing even more problems. Cortisol has many other negative effects on the body: among them weight gain and loss of bone density.
Lack Of Sleep
People with mental health conditions often have difficulties with their sleep. Insomnia is a common symptom of depression and anxiety, and it has a knock-on effect on your skin too. Not sleeping enough can cause a lack of rest, making it harder for your body to regenerate and repair itself. It also makes you more tired during the day, which affects your mood and energy levels.
People that don't sleep properly are more likely to develop skin issues like acne and rosacea. These conditions are linked to poor sleep because of the inflammation caused by a lack of rest. Also, not getting enough sleep makes acne worse because it decreases your skin's natural oil production.
Increased Alcohol Intake
Alcohol is a very common coping mechanism for people with mental health conditions. It can affect your mood and ease anxiety, making you feel more relaxed. People with depression may also use alcohol to boost their mood. However, the long term effects make mental health issues worse and can lead to addiction. If you are concerned about this, you need to look into options for intensive outpatient programs (IOP) for alcohol abuse. If you don't get on top of the problem, you will notice changes to your skin as well as a huge impact on your mental health.
Alcohol impacts the body in many ways including affecting its ability to rid itself of toxins. This leads to pores becoming clogged, which disrupts the natural balance of bacteria on your skin called the microbiome. It has other effects too, like increasing oil production and causing dehydration. These factors all contribute towards acne, as well as causing dry skin that is slow to heal.
Poor Diet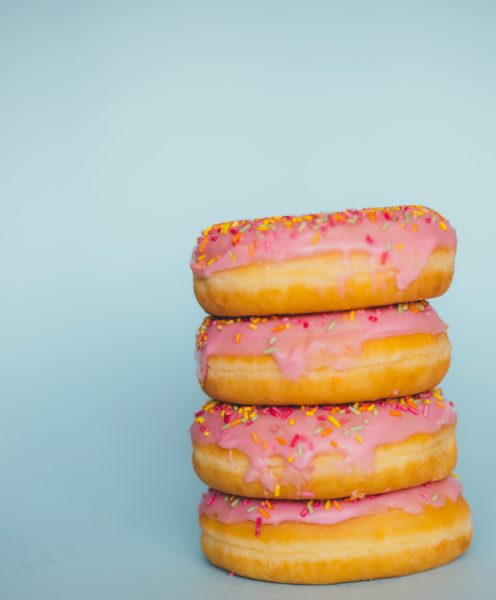 Your diet is so important if you want your skin to stay healthy. It affects your mood, energy levels, and ability to fight off infections. People with mental health conditions often don't eat well because they can't think properly about what they should be eating. They may also miss meals due to having no appetite or from not being able to cook for themselves. Some people use food as a coping mechanism too, so they are more likely to eat a lot of sugary and fatty foods like donuts and french fries. 
If you have a poor diet, it is much harder for your skin to repair itself and stay healthy. You will notice problems like acne flare-ups, as well as other problems like psoriasis and rosacea increasing in severity. A lack of essential fatty acids in your body can cause all kinds of issues such as dermatitis, rosacea, and eczema too. Eating certain foods also helps reduce inflammation caused by stress hormones in the body, which can help keep your skin clear.
When people have skin issues, they are often looking for external factors that are causing it. Is it the weather or maybe it's the humidity in the house? It could be down to the new moisturizer you're using. In some cases, it is caused by external factors, but you shouldn't underestimate how much difference your mental health can make. If you can manage your stress and seek help for your mental health issues, your skin will be much easier to manage.