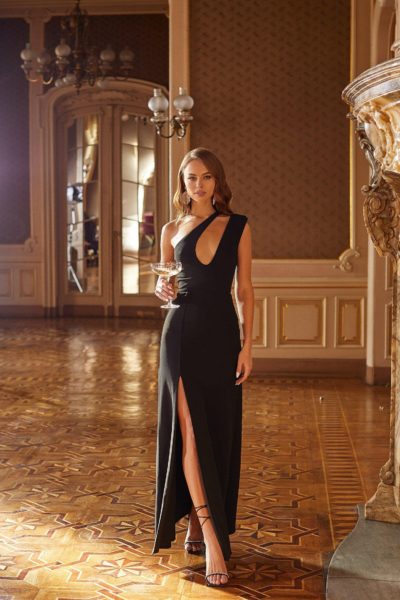 Is there anything better than a night out with your girls? Looking the part for one of the best nights on your social calendar is only going to add to the memories you'll all be making together. There are so many ways you can switch up your evening wear to feel your very best on your next night out with your nearest and dearest. Here are just a few essential items and styling ideas you can take and make your own the next time you're stepping out after dark…
Creative cut-outs 
A creatively cool cut out dress will make you really stand out from the crowd, no matter where you're headed. Look for a bold, striking and simple style that really lets the amazing cut out detailing in the piece shine. This is going to pull all the focus to the unique components of your dress. Pull your hair back, keep the accessories minimal and let the statement nature of your brand new favourite dress do all the talking. The more simple the rest of your outfit, the better. This piece will cut your getting ready time in half, which we could all use, if we're really honest.
Cute co-ords
A coordinating set is a thing of dreams, particularly when you want to focus less on putting work into getting your outfit right and more on the actual fun you and your girls are about to have. Look for a coordinating set in color and print that's bold, bright and true to you. Pair with chunky boots and hoop earrings for an energetic, playful look that's going to fit right in on the dance floor, at the bar or at whatever casual night event you're heading to. 
Wide leg pants
Ahh dress pants, will we ever tire of them? A pair of wide-leg dress pants will get so much use in your wardrobe you really have no idea. Wear to work, wear during your daytime routine and contrast this closet staple with a cute crop top for your night out. This is actually a great one if you're planning on going from your desk straight to the dance floor and you want to get ready in a few moments flat. Look for a neutral-toned pair of wide-leg pants in a lightweight material such as satin or cotton to keep you from overheating while you're out enjoying yourself. 
Crop tops
Crop tops are a must have for your evening wear, particularly for those nights when you're planning on letting your hair done and just having some real fun. Crop tops come in all kinds of different shapes, there's no end to the amount of fun you can have with styling all the options out there. Look for cut out crop styles, 90s vest moments, a long sleeve top for cooler nights and simple cropped tees for a more off duty night out look – start collecting, they do so much hard work for you.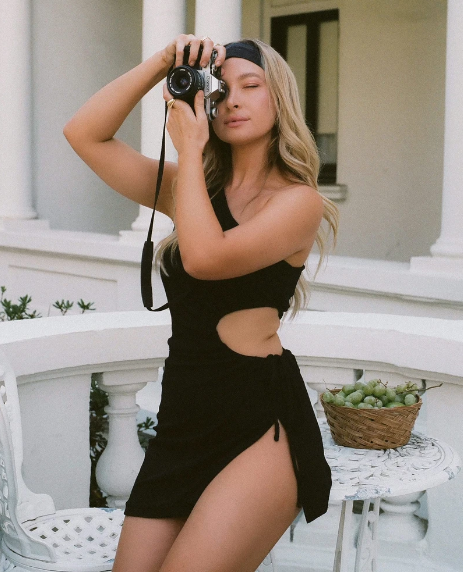 Image: Alamour The Label
Statement mini
A statement mini dress is absolutely perfect for your girls' night out on the town. Pair with midi boots and a blazer for cooler nights, wear with strappy heels and statement jewellery to keep things easy and breezy during the summertime. No matter where you're off to, a statement mini dress is going to work wonders. Look for cuts and colours that can be styled in many different ways to get as much wear out of your statement mini dress as you possibly can, you're going to want to grab it for every big night out you've got coming up.