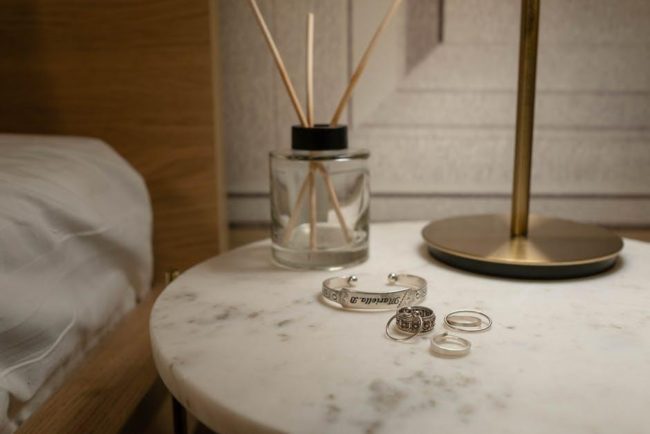 Did you know that the global jewelry market is expected to be worth a whopping $266.53 billion by 2027? This number proves that diamonds are more than just a girl's best friend. Everyone loves wearing an awesome piece of jewelry.
Whether you've been with someone for many years or have only just started dating, it can be difficult to choose a gift that sends the right message.
Are you looking for the perfect gift for that special someone? Keep reading to learn all about the different types of designer jewelry you should buy as a gift.
1. CZ Rings
When it comes to designer jewelry, you can't go wrong with the beautiful sterling CZ rings offered by DreamlandJewelry.com. Their overlapping x-design is a unique piece that can demonstrate how connected you are with your partner, like the crisscrossing rings of a planet.
They also have a butterfly ring that features wings made from amethyst. This is a perfect gift for any woman who is a fan of those beautiful creatures.
2. Lizzie Fortunato Earrings
Lizzie Fortunato is one of the most refreshing designer jewelry brands. They've created a pair of crown drop earrings that can have your partner feeling like true royalty.
The top portion is a gold-plate spiral inspired by the coiled shells found in nature. Hanging from this mesmerizing piece is a crystal drop that shines like a precious diamond.
3. Christina Tung's Amalfi Necklace
If your loved one is a fan of the beach, then they'll fall in love with Tung's beach-inspired designs.
This necklace is made from a mixture of cute little shells, agate, pink opal, quartz, and more. All of it is held together by a 14k gold clasp.
Best of all, her designs use natural and recycled materials, so they're environmentally-friendly.
4. Maison Monik Bracelet
France will always be the hub for the best fashion. Maison Monik, one of the most famous jewelry designers, has created a piece that's delightfully retro and affordable.
Using green as the main color, the rest of the thin vinyl discs really pop and make an awesome fashion statement.
5. Plunder Design Necklace
Plunder Design jewelry is always lovely and relevant. Gifting heart-shaped jewelry can sometimes be a cliché. However, with this Plunder Design All the Heart Eyes necklace, you can demonstrate the purity of love with an original piece.
Instead of the usual heart shape, this one is stretched out into an abstract yet minimalist version. The stainless steel gold is both long-lasting and great for those on a tight budget.
Ready To Choose Between Types of Designer Jewelry?
Now that you've learned all about the different types of designer jewelry, you can pick the perfect gift for that special someone. Jewelry is a wonderful present because every time they wear it, it will remind them of how deep your love is.
There's so much to know when it comes to fashion and beauty. If you want to make sure you're always sporting the latest and hottest trends, then make sure you bookmark our website.