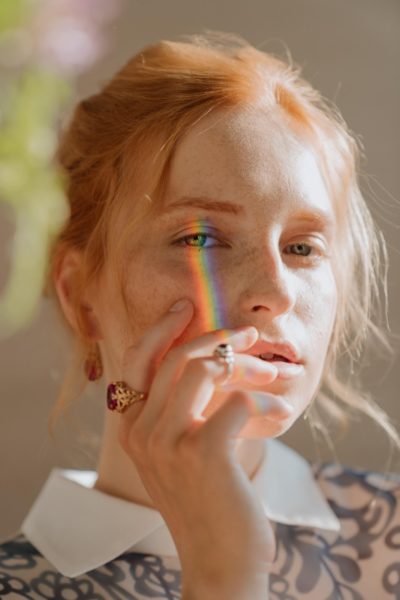 Many brides want to have the feeling of being a princess on their wedding day, and what better way to achieve this than giving them an engagement ring that would not look out of place on a royal hand. One of the best ways to do this is to search for vintage rings, which you may find a more affordable option than when looking at new designs.
If you are looking for an engagement ring that will have the jaws of people dropping, below are some ways that you can find one that is suitable.
A Ring To Knock Their Socks Off
One thing that you will notice when you look at the engagement rings of the royal families around the world is the ostentatious and lavish designs. Have a look at the engagement ring that Princess Diana chose when she got betrothed. It's a sapphire blue one with a band of white gold and fourteen solitaire diamonds inset. 
At the time, the ring was worth a staggering £47,000. It was copied by many brides throughout the world. However, if this is well out of your budget, not to worry, there are plenty of options available to you to achieve a similar effect, on a much smaller budget.
Finding The Perfect Engagement Ring For Your Bride
When you are looking to find an engagement ring that is suitable for a royal, but on a small budget, one of the best options available to you is to look at the vintage jewellery available at reputable dealers. You can find many websites that have engagement rings vintage lovers go for. A search on the internet is the best way to start. It is vital though that you ensure you are looking at reputable dealers that are selling genuine jewellery, and there are a few ways that you can make sure of this.
Checking A Vintage Jewellery Dealers Reputation
The internet is not only an excellent place to find vintage engagement rings for sale; you can check out the reputation of potential dealers as well using it. There are many independent websites that people leave reviews of their dealings with a company on, which are an excellent insight into how they operate.
When you have a couple of potential dealers you may wish to purchase from, look for forums and websites online and see what customers have said about them. You can use this to help ensure that you are dealing with a reputable dealer and can help set your mind at ease when making such an investment. Soon, you'll be able to hold a piece of timeless art that would adorn your fiancée's beautiful finger. If you get it from a reputable dealer, rest assured you'll get one that's not only authentic but also in the best condition.
Shop Around & Take Your Time
One of the best pieces of advice when it comes to purchasing a stylish and beautiful vintage engagement ring is to shop around as much as you can and take your time in deciding. With a little patience and searching you will not have to settle for second best, and you will be able to find the perfect ring that your fiancée will adore, making her feel like a princess and bringing her dreams to reality.