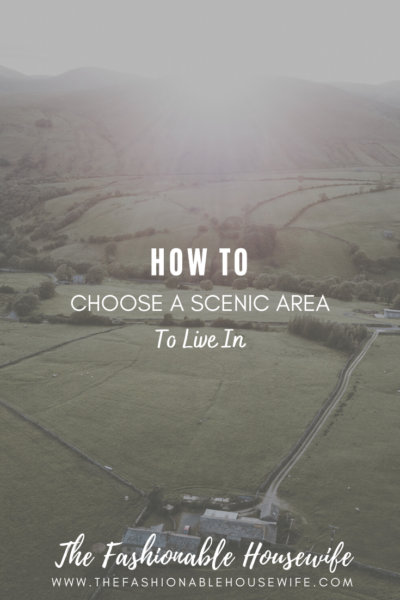 While moving to a new place can sometimes feel overwhelming, it is a very exciting time in your life and opens you up to many new possibilities. However, you may be struggling to choose a new scenic area that you might want to live in. This helpful guide will help you determine what you are interested in and what you should look for when you are deciding on a new place to live.
What Views You Are Interested In?
When you are looking for a new scenic area to live in, you will want to consider what types of views you would like. For instance, you may want to be surrounded by mountains and live in a valley or you may want your new town to be overlooking a river. Keep in mind that some towns are located in a scenic area, but the home you choose to live in may not have the best views. Often, luxury homes that are located in that area will sport the best views of the surrounding scenery.
Do You Want to Experience the Changing Seasons?
Your scenery may change, depending on what month of the year it is. You will have to determine if this is something you would prefer, be okay with, or would dislike. There are places that you can move to and experience scenery that stays the same pretty much all year round. However, other places can experience frigid winters or very dry summers. The scenery may change accordingly. However, some people may find that they enjoy the changing scenery. For instance, you may live somewhere that is very forested and may boast bright green colors. In the fall, the leaves may change colors and then eventually die off. This is a factor you will want to consider when determining somewhere new to live.
What Activities Do You Enjoy?
When you are determining a new scenic area to live in, you will also want to take into account the outdoor activities that you enjoy doing. Oftentimes, scenic areas will be home to state or even National Parks that host a wide range of different activities to choose from. This may help to sway you to choose one place over another.
Finding a new scenic place to live can feel like a daunting challenge at first, but it does not have to be difficult. Utilize this helpful guide to help you find the perfect scenic place to live.