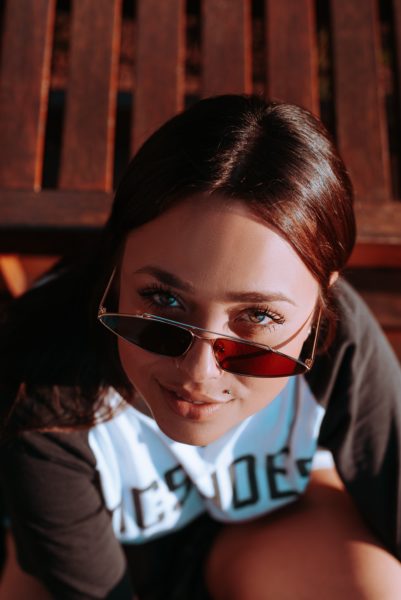 We all love taking photos with our state-of-the-art smartphones, which are as powerful as any SLR camera, yet when shooting subjects while you are wearing sunglasses, it can be a challenge to clearly focus on the camera viewfinder. In this article, we will offer you a few good tips on how best to capture images while wearing sunglasses.
Prescription Sunglasses – If your eyesight is such that you cannot read your screen display, then finding the right settings for an evening photo might not be so easy. If you have a pair of eyeglasses made with polarized lenses, you can still see clearly and can set up the camera exactly to the right settings.
Wear Polarized Sunglasses – Sunglasses with polarized lenses will eliminate glare and that should allow you to focus better on the photo you are about to take. Check out the amazing large selection of wayfarer glasses from a leading designer sunglasses supplier, and they have the most comprehensive warranty you will ever see!
Anti-Glare – Always take glare into account when looking at camera angles, and wearing polaroid sunglasses will ensure that you are not bothered by glare when lining up a shot. Some professional photographers wear wrap-around style sports polarized shades when working, as these always ensure clear vision in all conditions.
Using The Viewfinder – Your DSL digital camera would have a viewfinder, which is pressed up to the eye to see an image of what the photo will contain, and you would obviously have to remove your sunglasses to do that. Some digital cameras have a feature where the viewfinder is projected onto the digital screen, thus eliminating the need to look at the viewfinder, and if your camera has this feature, you no longer have a problem.
Beware Of Scratches – If you are constantly taking photos while wearing those stylish Aviators, you can expect to see the odd scratch now and again, especially when shooting in a moving vehicle. When buying sunglasses, make sure the lenses are durable and also polarized, and keep the shades in their protective case when not in use.
Trial And Error – Perhaps the best solution is to try a few things and see what works best, which should lead to a satisfactory solution that allows you to take high-quality images, even on hot, sunny days. If you have poor eyesight, you could wear contact lenses, which should not affect your vision when using the viewfinder, and this might be a permanent solution to the problem.
If you find yourself with photography issues concerning sunglasses, all of the above are effective ways to remedy the problem, and make sure that you wear polarized sunglasses, as they eliminate glare. Doing away with the viewfinder altogether does eliminate the problem, and if your camera has the feature to show the viewing image on the digital screen, then this is the way to go.