Wrap your little sparklers and star-spangled studs in patriotic pride with these cute, budget-friendly Fourth of July outfits for toddlers.
American Flag Tees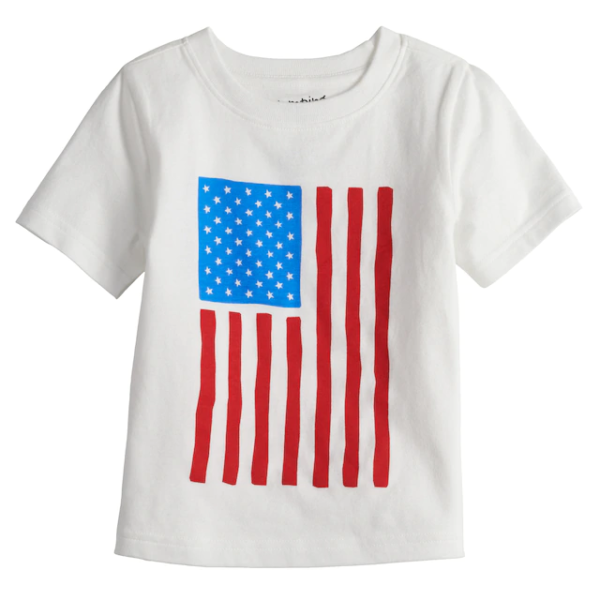 [Image: kohls.com]
It's a safe bet that your toddler already owns a pair of red or denim shorts. Since the bottoms are covered, all you need now is a t-shirt with Old Glory on it. You'll find adorably festive Fourth of July toddler shirts at just about any store, from Target and Old Navy to online retailers like Etsy and Amazon for cheap. What's more budget-friendly than only having to buy a $5-10 shirt? Now you have more to spend on fireworks!
Mommy-and-Me Matching Tees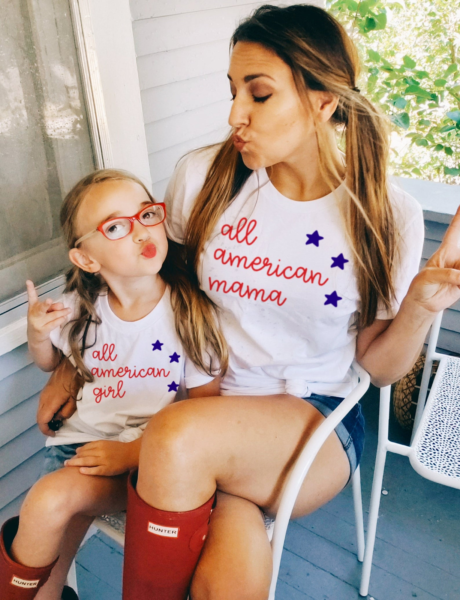 [Image: etsy.com]
Since you can find patriotic tees at such a good deal, why not buy more than one? Nothing is cuter than matching your mini-me in everyone's favorite red, white and blue. And if you really want to go all out at this year's Fourth of July festivities, buy matching shirts for the whole family!
Star-Studded Denim Overalls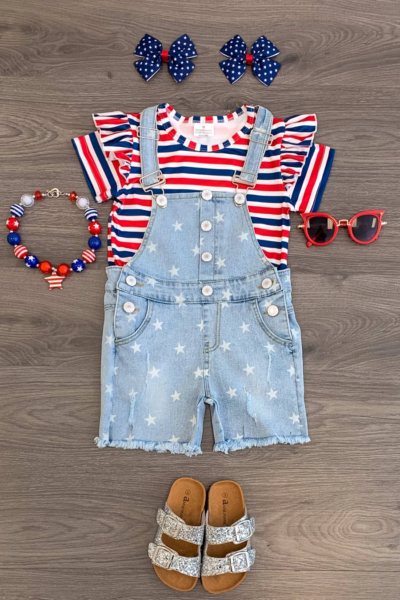 [Image: sparkleinpink.com]
Despite what your grandpa may tell you, overalls aren't just for old farm boys. Overall shorts and jumpers are a classic clothing item for little girls. The only way this look could be more of an American classic is if your daughter wears them to a baseball game while eating a hot dog. Be sure to complete this laidback look – that's as cool as it is comfortable – with a celebratory striped shirt underneath and red sunglasses.
Patriotic Girls' Dresses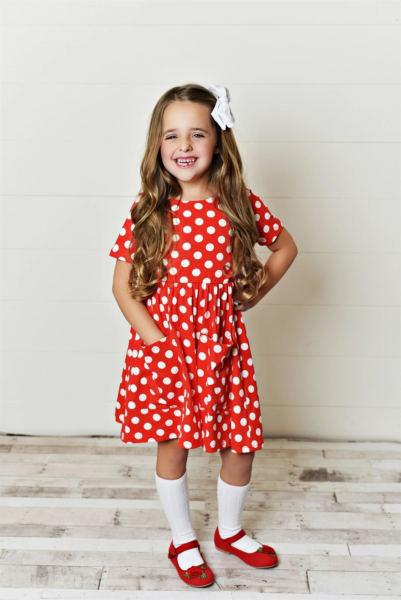 [Image: presleycouture.com]
Another easy, breezy, budget-friendly Fourth of July toddler outfit choice is a patriotic dress. From patriotic plaids and ginghams to solids and stripes, there are tons of styles of girls dresses that she'll love wearing during this summer-favorite holiday, and for the rest of the summer. This adorable outfit choice is really the best bang for your buck because you'll definitely get more than one wear out of it.
Americana Swimsuit and Hat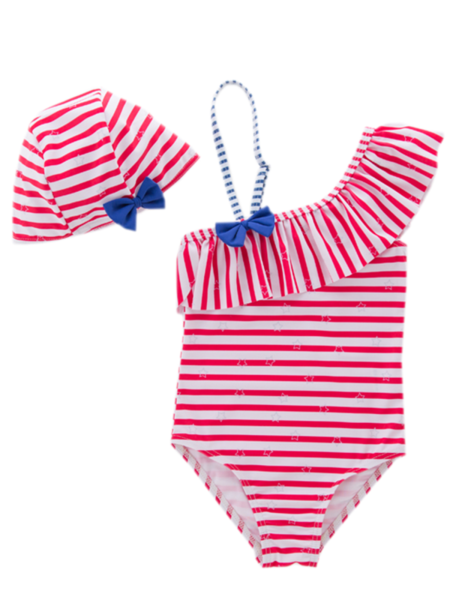 [Image: walmart.com]
What's the best way to spend the Fourth? Fun in the sun with a cute Americana swimsuit or swim trunks and sun hat, of course. A festive swimsuit gets your little firecracker ready to run wild and free through the sprinklers and splash pads all summer long.