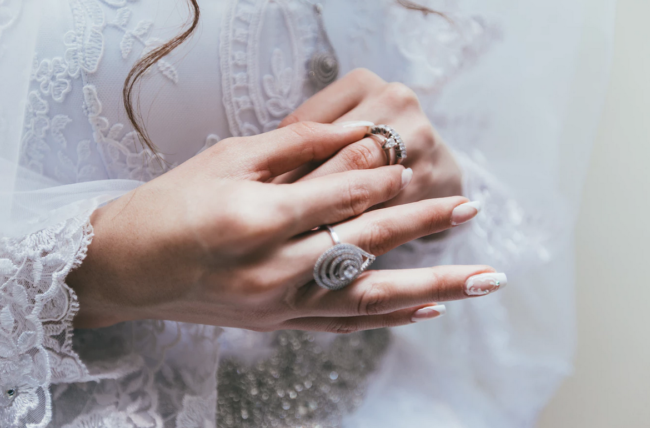 One of the best ways to add a splash of personal style to any outfit is with jewelry. You can dress up any outfit or even make it more casual with the right accessories. From traditional pieces to more whimsical choices, here are four pieces of jewelry that every woman should have in their personal collection:
DIAMOND EARRINGS
A pair of diamond stud earrings is the quintessential piece for any jewelry collection. This extremely versatile piece of jewelry looks amazing with any outfit. If you cannot afford real diamonds, do not hesitate to choose a pair of cubic zirconia studs instead. Nobody will ever know the difference and your ears will truly sparkle and shine.
CUSTOM JEWELRY
While all of the standard traditional pieces are a must for any woman, you should also not be afraid to get creative with custom looks. Custom jewelry is perfect for when you want to create a statement piece for your wardrobe. From funky necklaces to dangling earrings, a personalized piece of jewelry is a true expression of your inner self.
STRING OF PEARLS
As one of the most iconic jewelry pieces in the world, a string of pearls should be a staple in every armoire. This classic necklace can be used to dress up any outfit. Even the simplest black dress will look more elegant when paired with a string of pearls. You can customize the length depending on what is most comfortable and flattering for your neckline. A pearl necklace is perfect for nearly any occasion, from weddings to graduations to funerals to job interviews.
A NICE WATCH
A classic watch will never go out of style. Watches make you look confident and put together. One of the best things about a watch is that you can customize it fit your personality and style. If you are looking for a more sophisticated look, you can choose a watch with a classic leather band partnered with a simple metal face. For a more creative look, choose a watch with color or more elaborate details. Whatever you choose, a watch will convey that you are sophisticated and organized.
CREMATION JEWELRY
While many people opt for already made jewelry, there is a chance to design something of your own. This allows you to create the pieces into something or someone you love. But, when you cannot create the right one that would be used to remember departed loved ones, you can consider buying Cremation Jewelry online.
In addition, custom jewelry can be made to fit various occasions, from weddings to romantic getaways. It will give you an unforgettable experience that you will live to remember for decades. However, always have your custom-made jewelry when attending important functions to set yourself apart.
Furthermore, custom jewelry looks great, but they also come with specific advantages anyone wouldn't overlook. Most of the time, the pieces are quality since the focus is not on quantity but quality. The pieces are also great for creating emotional connections with those you love while providing value for money at the same time.
Do not rush into choosing jewelry options. There is a whole world of options to choose from. Take time and choose something that will give you a fulfilling feeling every time.
Jewelry is the perfect accessory to show your own personal sense of style. Add personality to any outfit choice with the right jewelry. The key is to have fun with your accessories and let them express your true personality.