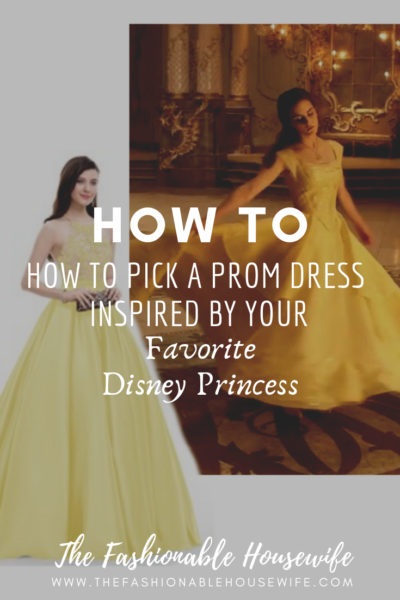 What girl doesn't want to dress like a Disney princess at some point in their life? There really is something magical about a fairy tale involving a princess overcoming many difficulties to get to her prince charming. Well, there is also something magical about prom night and it should be one of the most memorable nights of your life. Whether you are a Disney enthusiast or not, you simply cannot deny that those beautiful gowns in those fairy tales really look magical.
What if there was a way that you could create that same kind of magic on your special night? Well, with a little bit of creativity, imagination, and know how you can do just that.

The Cinderella Look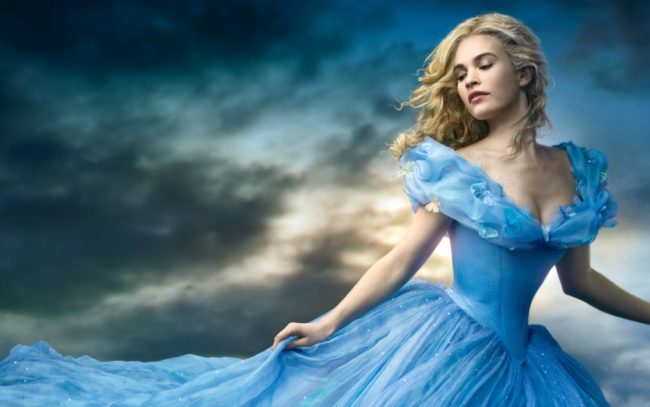 What teenage girl doesn't love or want a story like Cinderella. There is a reason that Cinderella is one of the most iconic Disney princesses of all times and will always remain one. Well, if you want to recreate her amazing ball inspired dress you can do just that with a blue dress.
Simply get yourself a blue dress making sure that the due is a bit deeper and covered with a somewhat subtle pattern. A deep V neckline with ruffled sleeves will even give off a more playful look and add to the overall elegance. Just because you are always battling evil stepsisters doesn't mean you can't have a playful side. Just remember when you are shopping for prom dresses, you want to do so from a trusted and reliable vendor like the one mentioned above.

Belle From Beauty And The Beast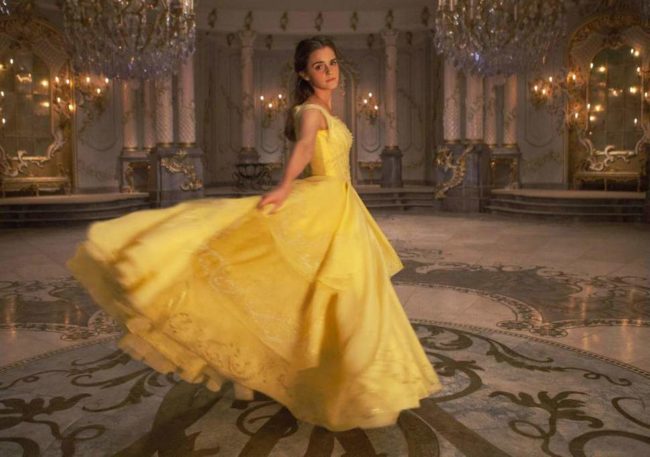 Beauty and the Beast is another classic and with the recent box office remake, there are plenty of girls that will want to take advantage of Belle's exuberant look. Plus, that canary yellow really is going to make you stand out. Get yourself a canary yellow dress and put your hair if a half-updo and you will really capture the look that you are after. Oh, don't forget the iconic rose and if you really want to add some flare go for a dress that is strapless on one side.

Pocahontas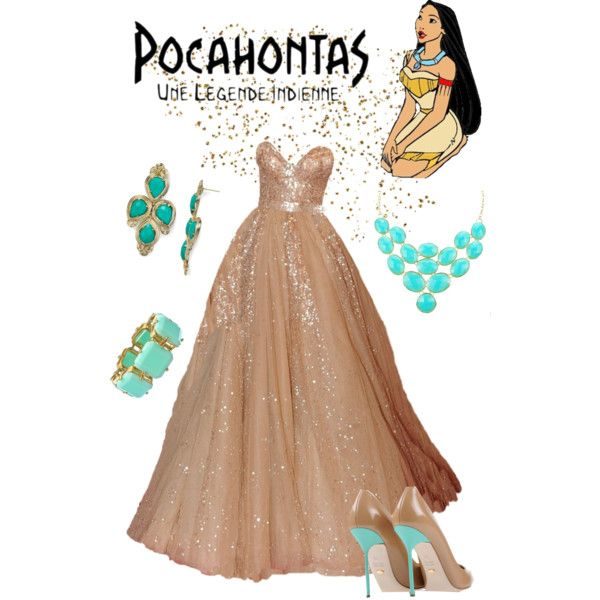 The Native American princess has been turning heads since the day she first appeared on the big screen. And, if you really want to create a dress inspired by her nude colored dress you can do just that. Simply get yourself a nude color dress with some colorful beading and combine it with a natural, flowing sleek hairdo and you will capture the night. Check Pinterest for inspiration!
For a prom dress that is similar to the one described her you should shop with the above-mentioned vendor. Not only do they offer a number of styles and colors, but also they offer some of the most affordable options that you won't find anywhere else. Don't forget that Turquoise accessories are key to recreating this look!

Elsa From Frozen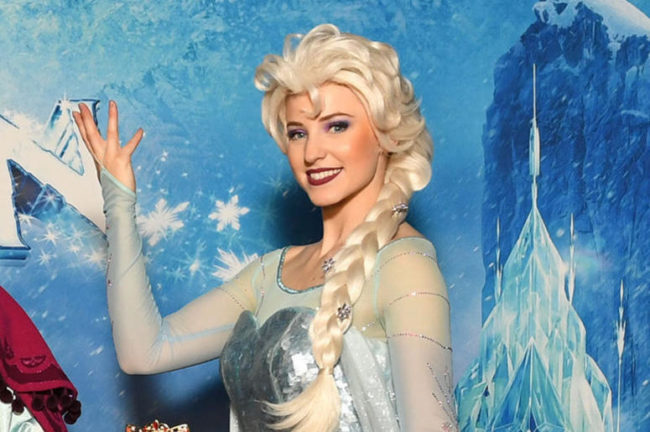 Elsa from Disney's latest hit Frozen was an instant hit and it really is easy to understand why. That beautiful sparkly ice gown was just beautiful and created quite the memorable look on the big screen. To create the look stick with the light, ice-light blue, but rather opt for a shimmer top that is sequined. A look like this will really make you sparkle and shine.
Check out these other Disney Princess Prom Dresses for inspiration!