Hey, gals! Now is the time to get a jump start on your Christmas shopping! Don't wait till Black Friday when you can save big right now during Shopbop's Buy More Save More sale! It's one of their biggest sales of the year and it's just in time for the holidays so get ready to go WILD!
Click here to shop the sale!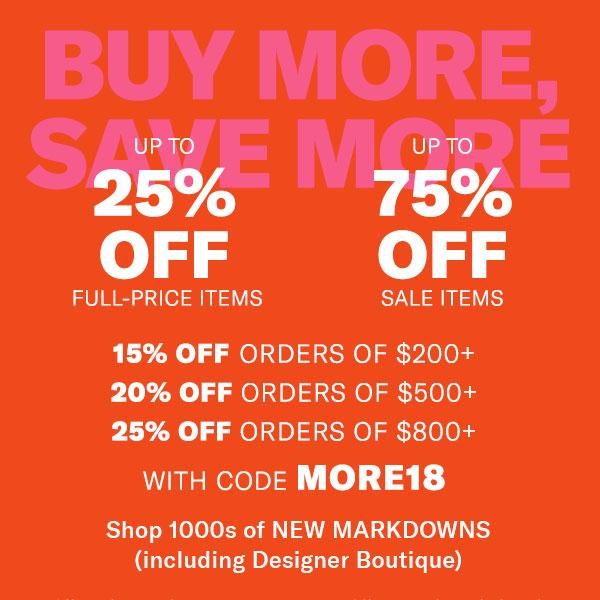 If you don't already have a wish list going (why wouldn't you?!) you are going to want to QUICKLY start shopping because things sell out quickly during these huge sales events. The last big sale they had, I was kicking myself for not checking out faster because multiple items I wanted to get were going out of stock before I could check out. I'm still mad I didn't snag the last pair of shearling-lined Birkenstocks… Gah!
You've got to be smart and you've got to be quick! So don't wait, head over to Shopbop right now and start shopping. They don't just have oodles of beautiful clothes and trendy shoes, they have gifts like books, wine glasses, water bottles, phones cases, socks, kids toys, pool floats, and more!
Here are a few gift ideas…
Anxious to go shopping? Me too! Here's how it works…
SALE DETAILS:
Use coupon code MORE18
• 15% off orders of $200+
• 20% off orders of $500+
• 25% off orders of $800+
Sale Ends: Sunday 11/25/18, 11:59pm Pacific Time Zone (Los Angeles)
As with any great sales, some exclusions apply, so be sure to click here and check out the terms before you get disappointed when the coupon code won't work on a certain item in your cart.