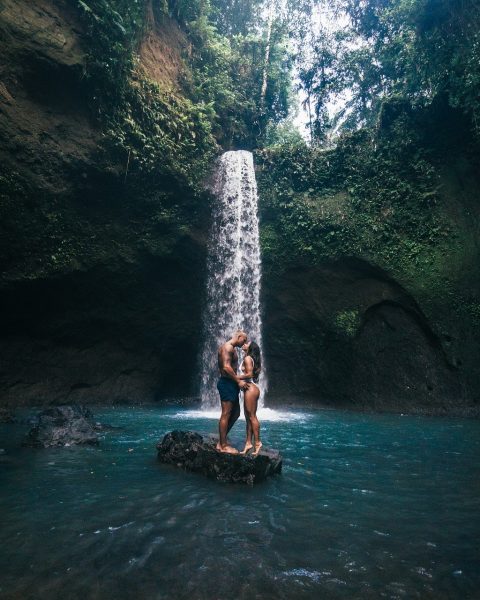 If you are in Bali, Indonesia, then you can never lack what to do or where to visit. This is because there is a superfluity of places and things that can keep you really busy for every single day of the year. The only problem, however, would be choosing the specific ones to go for, especially if it is your first time visiting. But if you are checking on your online passport renewal for a trip to Bali, here is a brief look at some of the things you can see and do while in Bali. Preferences may vary from one visitor to another, but these are some of the most satisfying things you will find in the islands:
Surfing in Kuta
With the scenic beaches and the clear waters, surfing is one of those activities tourist love engaging in when in Bali. Kuta is a very famous beach in Bali and since it sits on a sandbar, it implies that it has a rolling surf devoid of any sharp reefs, making it the perfect spot to surf, even if you are a newbie. You can rent a body board or even pay for surfing lessons if you feel you are not skilled enough but would love to try. Â 
Visit Tanah Lot Temple
Temples in Bali are available in their numbers, with each having its own distinctive features and attributes. If you want to have an experience with the temples, you should probably start with the Tanah Lot Temple, since it is the most scenic one in the entire island. The temple is perched perilously on tops a big rock and its surrounding is nothing but sea waves which keeps on crashing against the base of the temple. Being one of the most important sea temples in the island, it is believed that inside it resides the guardian of the spirits of the sea.
Visit the Tegallang Rice Terraces
At Ubud, you will find the most scenic and gorgeous expanses of rice fields you have probably never seen in your entire adult life. The view here is so amazing that if you love photography, you may spend hours upon hours taking shots after shots. It is also a wonderful place to go and wander the paddies as you enjoy the burst of fresh air into your lungs.
Visit the Ulun Danu Temple
This is another temple whose visit will not be any waste of your time. It is located at the edge of Baratan Lake in Bedugul and it is another scenic temple you must just strive to visit. The building is magnificent by all standards, and it is a dedication to the goddess of the lake. It is also worth pointing out it is one of the quietest and serene places on the entire island. Â 
Enjoy lunch at Bebek Bengil in Ubu
In the local dialect, Bebek Bengil loosely translates into a dirty duck. This is one of the most loved restaurants in the entire island. The restaurant is located against the backdrop of nice rice fields and the main dish served here is duck which is available in a myriad of varieties. The signature one, however, and which you should try, is the one boiled in broth prepared from aromatic herbs and cooked with lots of local spices. Thereafter, the duck is then fried until it turns into crispy golden brown pieces of delicacy. It is then served with rice and vegetables. Â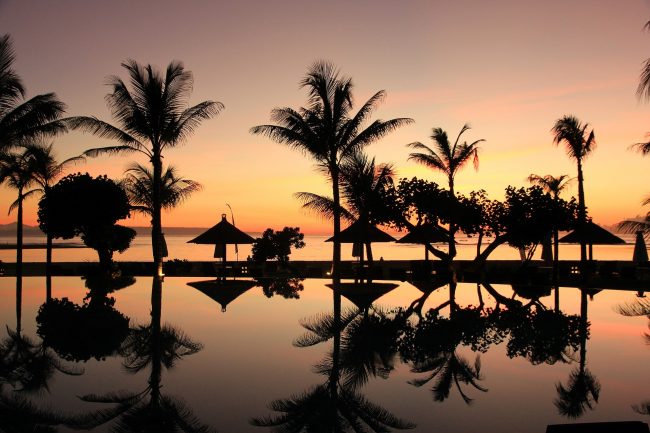 Muck dive at Pandang Bai
Pandang Bai is on the eastern sides of Bali and it is most known for diving. The region has a plethora of dive sites and it is just a short boat trip from the shores. Irrespective of your diving experience, everyone will always find just the right kind of satisfaction under the waters. If you love muck diving, this is just the right spot for you. Beneath it is a wide variety of critters, including the pygmy horses and the blue-ringed octopus.
Get relaxed at a yoga barn
Most people hassle for online passport renewal so that they can come to Bali to relax and amongst the many things you can do to achieve that is engaging in some yoga. In this place, you find relaxation and enlightenment, and this why it is also a famous destination for yoga retreats. In the quiet and contemplative regions of Ubud, you will find the Yoga Barn with a total of five different studios and a whole variety of programs you can plug into immediately. It is also possible to book your stay at this place for a couple of days if you think you need to cleanse and detox at your own pace. Of course, there will be certified yogis to help you.
Go snorkeling in Amed
If you are the kind of tourist who would like to avoid the crowds and instead prefer to spend time in undisturbed locations and away from the inconveniences of the masses, then Amed would be a great option for you. This is one of the parts of the island that is yet to be discovered by the majority, and so it still is very serene, quiet and still remote. It is a great place for snorkeling and diving since its waters are very clear thus allowing for maximum visibility for the divers. The marine life is also very diverse and you are bound to see lots of interesting creatures under the water.
Visit the Monkey Forest
This is a Hindu temple complex and one of the main tourist attractions in Bali. The complex is the home to more than 500 monkeys and three temples that date back to the 14th century. Being a nature reserve, you are free to walk around and enjoy the peace and the serenity that surrounds it. It is also a nice place for nature photography. You may feed the monkeys with bananas bought at the gate, but you must be very careful with your possession. This is because the primates are known to snatch whatever they can from the visitors then climb high up the trees where you can never reach them.