Its important to a lot of women to have variety in their choice of eyeshadow. I definitely need enough colors to get me through every season. I have collected and tried quite a number of cargo eye shadow palettes to know which have the most versatile colors for all seasons. It helps that the colors are good for all day wear for me, and that each comes with its own brush.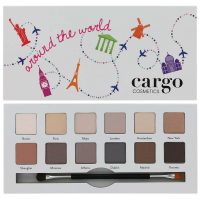 1 . Around the World: This is your classic nude palette. A definite "must have" because nude colors go with literally every outfit: from church to business.  Each color is named after a famous city. NYX also does that type of naming with their matte lipsticks. These colors can give your eyelids definition. I definitely need that in a palette post-baby.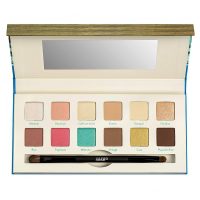 2. Havana Nights: Ironically perfect for Spring and Summer days. Most of these colors will really brighten up your eyes; I am always a sucker for gold. Tropicana and Malecon are playful, bright colors which will enhance any summer dress. Who doesn't want to say that they are wearing "Dacqueri."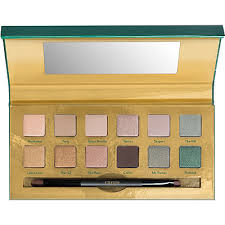 3. Emerald City: The was (and is) my go-to fall and winter palette. The greens are great for Christmas, and the browns match the foliage. I got mine with matching Cargo "swimmables" eye liners. Those eyeliners do not budge. If I don't apply generous amounts of coconut oil to my eyes, I wake up with pretty much perfect looking eyeliner. With a small baby, that's not necessarily a bad thing! The bold colors of the eyeliners help me to create complete looks.
Get your palettes at Ulta and don't forget to grab some eyeliner too!