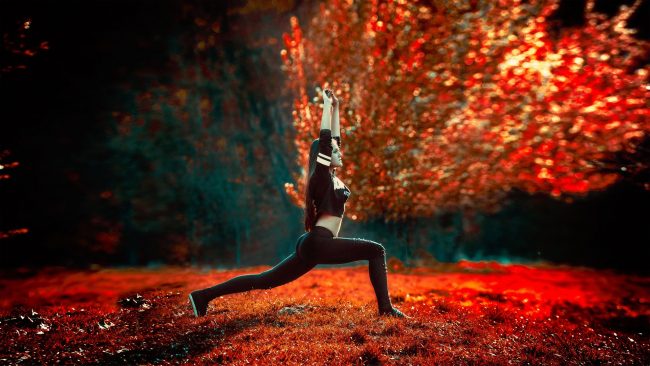 Clothing should be regarded as something more than just objects that make you warm and conceal certain parts of your body. In fact, it's just like having a second layer of skin you can choose. This allows you to express what you feel on the inside, and in a way, enables you to tell a story of who you are. But most importantly, choosing the right look can help you feel more confident.
Don't just follow the trends
Trying to follow the trends may seem like an easy way out, but that's rarely going to do justice to your true personality and who you really are. The younger group of people especially seem to gravitate towards this option, but as you get older, this may no longer be suitable, and it certainly won't help you find your own personal style.
Learn what works for you personally
A set of clothes may look great on a model, but it's not a given that it's going to look the same on you. For example, you may have learned that particular styles of shirts suit you better than others. Now it's time to put that knowledge to a good use and try to look for something along these lines when shopping around for new pieces of clothing.
Your personal style is a way to express yourself
Fashion is all about having fun and expressing yourself just the way you'd like for the world to perceive you. Are you rebellious and tenacious? Then show it just the way it burns within you. Do you want to be seen as unique and elegant without breaking the boundaries of what's acceptable in the mainstream? Certain styles of clothing like Ruby Rd clothing allow you to look your best without going overboard, while also being comfortable to wear.
Do you want to dress to impress or just to blend in?
Dressing the way other people are dressing can be beneficial in certain situations. For example, your workplace may demand you dress in a certain way to comply with the norms. But in a typical social setting, it's best to dress to impress others while portraying your individuality in a unique way.
Don't let others define you
Nowadays, society tends to place certain expectations on who you're supposed to be. Dressing just the way you want is one way of pushing against it and finding a way to be yourself. It's an opportunity to show the colors of your personality and the contents of your heart. As brave as you should be when choosing what to wear, you should, however, never let the outfit outshine the wearer.
Conclusion
The final thought we'd like to bring to your attention is that your choice of clothing should never be a given. In other words, why not treat it as something dynamic, something that reflects your mood on a particular day? Every day is a story untold, and having a diverse array of options in your wardrobe allows you to be the one who gets to write it.