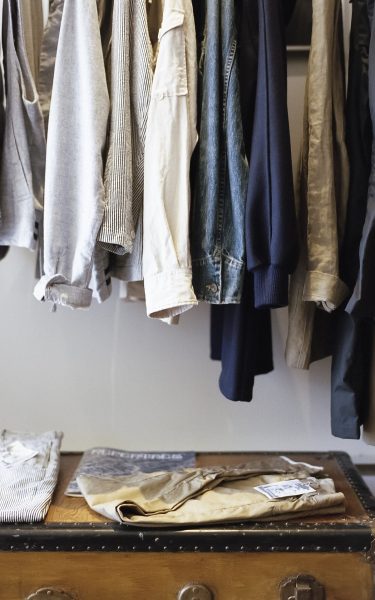 We notice it every day but we tend to shake off the idea that a closet clean-up has been long overdue. Make dressing up in the morning a little easier, update your wardrobe with clothes you really do need and want, and stop procrastinating on taking that one step to organizing your life—purge your closet now.
There's no point dedicating space for things you no longer use. To help you identify, determine, and become firm in decluttering your closet, here are five questions you must ask yourself.
Does it fit?
We all have that "goal jeans," that pair of jeans that's a size or two smaller than our actual size. We use it as a motivation to lose weight just so we can fit in that jeans. And that's alright, it's always great to have a goal and inspiration.
But if you are keeping a little too many of those "goal" clothing, that just calls for a big mess. If you really must, keep one and only one and get rid of other clothes that do not fit anymore or are just not your size.
Does it match your other clothes?
Coordination is key when it comes to having a wardrobe that works. One of the easiest ways to determine if you should keep a piece of clothing is to see if it goes well with your other garments. It should match or work together with at least three existing pieces.
Imagine mixing and matching your clothes. If you can't see that certain printed leggings harmonizing with any of your skirts or that bright blazer getting along with any of your tops or dresses, then it's time to let go.
Do you think you'll wear it again?
This one is a tricky question. We all have this tendency of wanting to believe that we will get to wear something again someday. This mindset usually leads to a pile of garments that are long forgotten.
Instead of planning to wear something for the next season, year after year, find a way to swap them, donate to charity, or sell clothes online. However, if it's something that you yourself don't want anymore because of its condition, it wouldn't be ideal to have someone else take it, so just throw it out.
Does it have sentimental value?
Perhaps this is the hardest thing to consider when decluttering your closet. Sometimes we just can't let go of something because of the memory that goes along with it. You don't have to part ways with it if it's truly important to you, but you can minimize collecting such items.
Select the ones most invaluable to you and ask yourself why it's still important for you to keep it. For instance, do you really need to hold on to that pair of earrings an ex-flame gave you half a decade ago even if you don't really want to wear them anymore? Letting go could also mean moving on.
Do you feel good when you wear it?
Your outfit should make you feel self-assured the moment you step out of the house. If you have been keeping something you like because it looked good on a mannequin but haven't really worn it because it's just not flattering on you, purge it.
It is important that you feel good in what you wear. It doesn't necessarily mean showing more skin or flaunting your assets, you can effortlessly amplify your poise and confidence when you're comfortable in what you're donning.