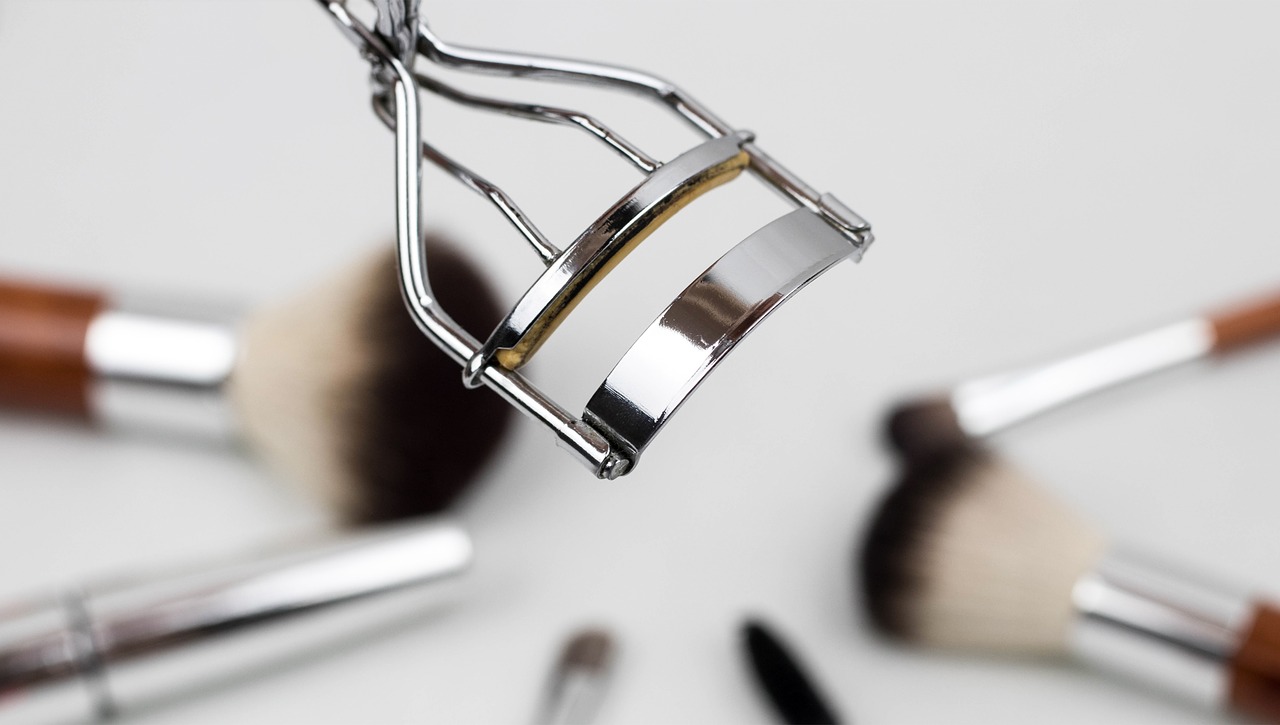 When you think of beauty essentials, what comes to mind? Lipstick? Moisturizer? Mascara? Probably not eyelash curlers though, right? They're the tool that can take your look from dolled up to drama in seconds, but if you have a set you don't enjoy using, you probably won't! Make your eyelash curlers a staple again with one of these 5 options that you'll never want to leave the house without.
Bella & Bear Eyelash Curler
Featured in Elle, Cosmo and in hundreds of beauty salon across the globe, this "luxury cosmetics product" is a top choice for makeup artists and beauticians. The professional quality stainless steel and plastic spring loaded lash curler allow for easy clamping and curling. If you're a jet setter, or just a girl who carries their entire worldly possessions around with them, this tool is definitely the one for you. With replacement silicone refill pads and a cute travel bag, as far as eye lash curlers go, it ticks all the boxes: professional, practical and pretty.
Price: $$
TOOGOO® Electric Heated Eyelash Curler
This beauty tool can give you super lashes in just 15 seconds! The silicon pad will change color when it's ready to use, then simply place your eyelashes between the pads and let the microchip controlled temperature do the rest. Despite the heat, this curler is always gentle and kind to your lashes. Grab a couple of AA batteries and you're good to go!
Price: $
Brilliant Beauty Eyelash Curler
The Brilliant Beauty Eyelash Curler creates the most lift and curl, for an eye-opening look that will take seconds to achieve and last all day. It bears a patented design and has won two buyer's choice awards. But what makes this curler so special? The exceptionally designed hinge does all the work, ensuring even pressure every time. So no tugging, no pulling, and absolutely no broken lashes!
Price: $$
Laura Mercier Eyelash Curler
Laura Mercier's products are renowned for enhancing natural beauty, and this eyelash curler is no exception. It is made to work on all eye shapes and sizes, from small and deep set to short, straight lashes, and allows you to get close to the lash line for the best curl. The gentle slope even makes it ideal for more prominent eyes, which make using a regular, metal curler more difficult.  With its unique compact design and perfect purse size, make this your top pick for gorge lashes on the go!
Price: $$$
Maybelline New York Expert Tools Eyelash Curler
Never underestimate a drug store find! This Maybelline eyelash curler gently lifts and curls lashes whilst avoiding pinching. Its structure also allows you to get as close to the lash line as you can, with a comfy rubber pad (although it doesn't come with them, refills are available). There's nothing fancy about this curler, just a simple tool that does the job well, and for just over $3, you can't ask for much more than that! Whilst you're making that drug store trip, pair it with the Maybelline Great Lash mascara for a bold, dramatic look!
Price: $
Do you have a favorite we haven't mentioned? Don't keep it a secret!