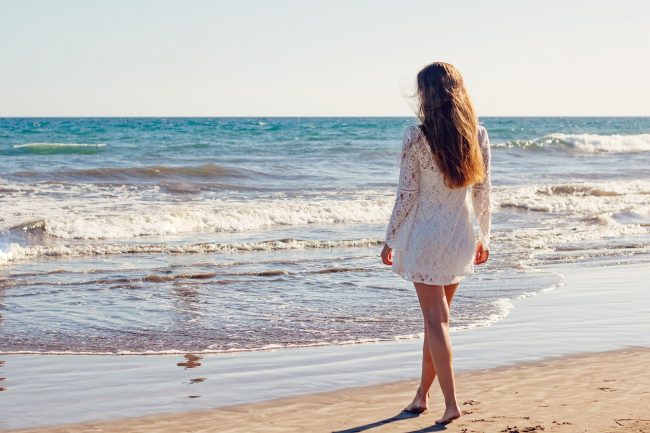 Dresses are great. They are an instant outfit. When you own a few, you will definitely spend far less time standing in front of your wardrobe wondering what to put on. All you need to do is to grab your favorite and accessorize it properly.
Every year brings something new, and this year is no exception. As you can see here there are plenty of styles to choose from. Below, is a roundup of some of my current favorites.
Bodycon Dresses
This style of dress can be tricky to wear, but when you get it right, boy do you look good. They are super feminine, which makes them ideal for a party, or special event like a wedding. The bodycon cut is an especially great way for plus-size women to show off their curves. You just need to be careful to wear them with good quality underwear that offers good support.
Maxi Dresses
There are still some really nice maxi dresses around. If you have a party to attend or are planning a special meal, on a summer evening, they are ideal.
Wrap Dresses
Wrap dresses have never really gone out of fashion since Diane Von Furstenberg first introduced them, in 1972. This year, they are particularly popular. This style of dress flatters practically every type of figure.
If you are quite hippy, go for one that flares slightly from the waist, so that it glides over the hip area. For those of you with a  more angular figure, choosing one that features a distinct belt at the waistband will help to separate the chest area from the waist. This helps to trick the eye and create the illusion of curves.
This versatile style of dress can even be worn in the fall, or winter with leggings. It is smart enough to be worn to work, yet casual enough to be worn for your summer vacation.
Shift Dresses
Another cut that works really well, almost regardless of figure type, is the shift dress. This simple short dress was first popularized by fashion icons like Jackie Kennedy and Audrey Hepburn, so it really is a timeless classic. It never goes completely out of style.
If you have a curvy figure, opt for an A-line cut. For those of you who are apple-shaped an empire waistline is best. A shift dress that features pleats or ruching is a great way for women with slim builds to create a curvier look.
Cold Shoulder Dresses
For really hot days, cold shoulder dresses are perfect. They help to keep you cool, and super feminine.
Cutout Dresses
A variation on this theme is the cutout dress. These dresses are super stylish, which makes them ideal for a special evening out. You just need to be careful to wear sunblock, so you do not end up with weird tan lines that will not look right the next time you want to wear a dress with a more traditional neckline.
Skater Dresses
Brightly colored skater dresses are fun to wear. They are casual enough to be worn day to day, but can easily be dressed up using the right accessories.
Before you go shopping it is worth taking the time to understand what type of figure you have, and what cuts are most likely to work best for you. This article will help you to do exactly that.