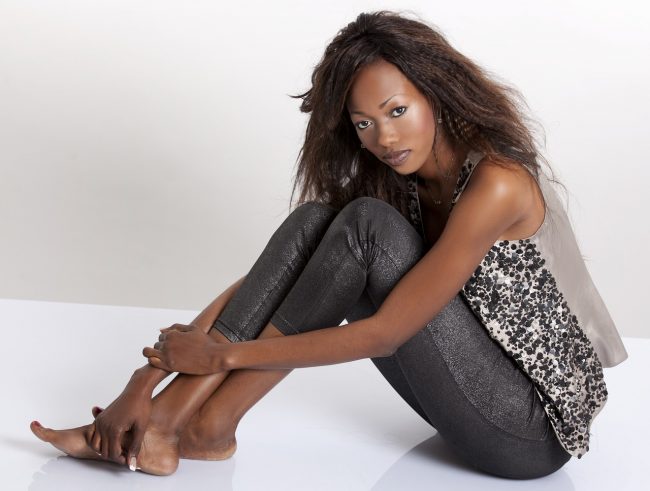 With leggings being perhaps one of the most comfortable and versatile items of clothing out there, it's no surprise that America may even be favoring leggings over jeans!
But once you reach the age of 30, wearing leggings can seem impossible simply because many just assume leggings are only appropriate to be worn by younger people. And, with so many celebrities being criticized in the media for dressing too young for their age, many mature women are worried about making the same fashion mistakes.
But as long as you're sensible and stylish with how you wear them, leggings can be worn at virtually any age. But to ensure they look tasteful instead of trashy as you get older, here are some top tips to rock those leggings and look fabulous while doing it!
Don't treat them like pants
Whilst some teens can just about pull off this look, treating leggings like jeans or pants should be avoided at all costs. Whilst wearing a t-shirt and jeans is pretty standard across many age groups, wearing a short t-shirt and leggings just won't look classy – especially as you reach your forties.
A great way to approach leggings is to see them as a support to your outfit rather than a central piece like jeans. Whilst they're super comfortable, leggings can be unforgiving and will accentuate every single curve of your legs, so using them as an 'added element' to an outfit is likely to be the most flattering.
Here are some outfit ideas perfect for incorporating leggings:
Combine with long blouses
One of the most age-appropriate, flattering ways to wear leggings is to combine them with a long silk or chiffon blouse.
Not only will this look effortlessly elegant and classy, but will also be much more forgiving than wearing leggings with a shorter top. But if you don't own many long shirts or blouses to pair your leggings with, you can always lengthen the tops you already own!
Lace extenders are a little-known yet extremely effective way of lengthening clothes delicately without making them look bulky. Check out Lacistreet plus size for inspiration.
Combine with tall boots
Tall, high-leg boots look great with jeans but can look equally as good with leggings too. Leggings tend to be quite casual but, by pairing them with a sophisticated pair of tall boots, you'll instantly dress them up and bring the entire outfit together. You can even substitute the earlier-mentioned long blouse for an oversized jumper or tunic for a more fall-appropriate look to match your choice of boots.
And better still, heeled or flat options like riding boots, look equally good with leggings tucked in – it's all down to personal preference!
You may be over 30, but that doesn't mean you have to sacrifice the superb comfort of leggings! Whilst it's slightly more difficult to rock leggings as you age, as long as you keep it classy and don't use them as the main centerpiece of an outfit, your leggings will have never looked better.