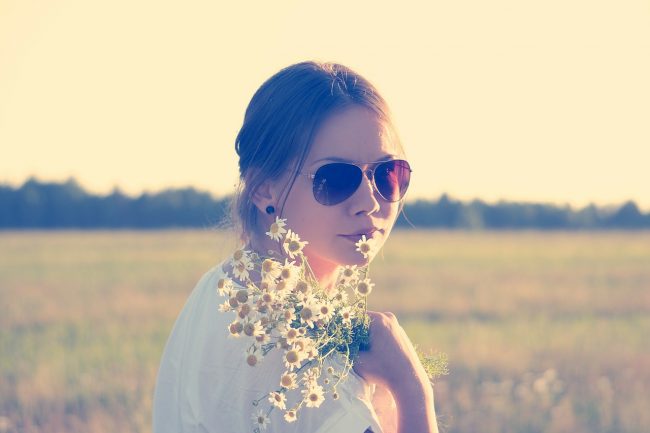 Finally, spring has sprung! This is one of my favorite seasons in when is comes to shopping – finally we can take off the thick jackets and coats and start to actually show off our outfits! So, I've compiled a few cute looks that I'm going to try out this spring to give you a little inspiration…
Cropped Jumpers
These are everywhere this season. Even though the sun might shine for a few hours longer, it's still not super warm outside yet. A cropped jumper offers a cute alternative to the thicker, longline sweater you've been wearing all winter. They're cute, chic and will see you through this transitional season in style.
Embroidered Denim
Who wouldn't want a jean jacket covered in embroidered spring flowers? This cute trend reared it's head in 2016, but 2017 is the year is will really shine. If jean jackets aren't your thing, why not try embroidered jeans or an embroidered denim handbag? There are loads of options for trying out this spring/summer trend.
Colorful Stripes
I'm a long term suffering stripe addict, but I tend to stick to nautical stripes in black, white and blue. This season, however, I will, like many designers, be embracing rainbow stripes. What could get you ready for the sunshine more than some technicolor? Try a cute striped long sleeve crop top or cardigan to embrace this look.
Metallic Sandals
I am a bit obsessed with metallic everything at the moment. It's everywhere and it's easy to see why! A throwback to the fun and fashion frenzied 90's era, chunky metallic sandals and not only unique and out there, but they're also super comfortable. Let your inner rave lover out with a pair or two this season…
Feathers
Whether it's on your bags, accessories or shoes – getting furry should be your priority this season. Feathers are really in right now, with faux turkey feather jackets dominating the winter season – spring/summer is all about adding a little fur to your shoes and accessories. Try out a long, dangled feather earring for a more boho vibe, or a feathery clutch for a big girls night out. You'll be the fashion forward envy of all your friends.