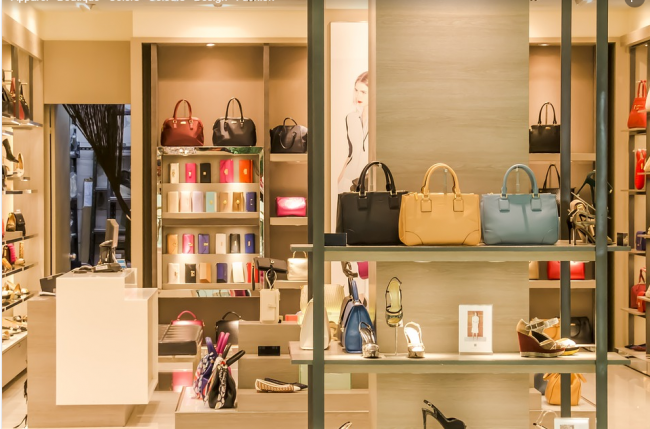 While it may not be strictly true that 'clothes make the man' or woman, it is true that nice clothing makes a good impression on others and can give confidence to the wearer. The right spring wardrobe updates can give a youthful appearance to anyone and put a "spring" in their step. The secret, of course, is to spend wisely so we have some tips to help you do just that so you can upgrade your wardrobe with spring fashion for less!
Consignment Shops
Find consignment shops in your area. They usually accept and sell clothing that is no older than two or three years, is a high-end designer brand and is in like-new condition. What you find is usually quite current and on-trend, but at drastically reduced prices. Consignment shops are especially good for big ticket items such as leather goods and high-end suits. Inspect each garment closely and try it on, but if you want it, grab it because it probably will not be there tomorrow.
Closeout Clothing Stores
You know the places we are talking about! You can find at least one in every mid-sized town and they 'are never the same place twice'.  Stores like T.J.Maxx buy up manufacturer's seconds and inventory overruns. Finding a gem among the dross will take time and effort as the gems can be few and far between. But if you find one, it will be reasonably priced. Just be prepared to look through the racks at every single item. Again, when you find something you want, hang onto it before someone else snaps it up.
Make Friends with a Sewing Machine
For both men and women, knowing a few sewing techniques is a great way to expand and improve your wardrobe. Doing your own alterations will save cash that can be used to purchase more clothes. Further, existing garments can be updated with new buttons or some trim. Slightly damaged items are sold very cheaply at clearance sales and closeout stores and knowing how to sew will allow you to decide if the damage can be fixed or not. Sewing up seams or hems, for instance, is very easy; patching holes is more difficult but not impossible. Basic, no-frills sewing machines can be purchased for less than $100 and should be sufficient to handle repairs and minor modifications. All machines come with user manuals and there are numerous sewing websites with instructional videos for the beginner.
Details, Details, Details
Fit is foremost. If the garment is not your size, pass it up. Hem and sleeve length are easy to alter, but fit across the shoulders is impossible to fix without tailoring, which will cost at least as much as you have saved. Keep accurate body measurements and use sizing aids such as a belt sizing chart and a Bannock Device for shoes.
Pay Attention to Accessories
Do not ignore the importance of accessories. The look of a great suit will be completely undermined if the shirt, tie, shoes and belt are of inferior quality. Items from wildly different price ranges will give your outfit a mismatched look.  Check out places like Marshalls for affordable accessories and more.
Develop an Eye for Color
After design and fit, the color of a garment will influence your decision to buy. Color theory is an interesting and complex subject and a good eye for color will be invaluable in assembling your new wardrobe.
Your Library as a Fashion Resource
Your local library will have the most recent copies of popular fashion magazines for your perusal, for free. Also, you can find books on sewing, clothing construction and repairs to check out, once again at no cost.
One last tip: bring a friend whose style you like and whose opinion you trust. A second opinion is as valuable a shopping resource as your credit card. Overall, you just want to find something that you feel great and comfortable in! Take pride in how you look and strut your stuff. You will never regret feeling and looking great!