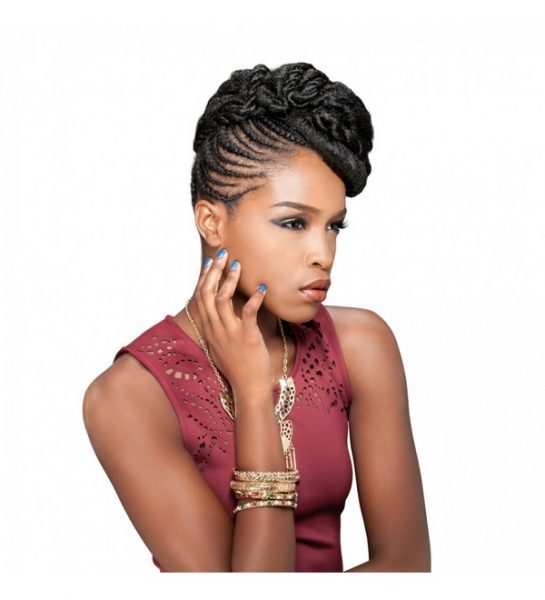 African braid hairdos are renowned worldwide, but not all styles suit every woman. There are a few things that you should consider when braiding, such as personality, desires, and face shape. Taking care of braids is not easy and needs specialized care. Here are a few tips that will help you rock this renowned hairstyle longer.
Size
The size of the braids will determine the length of time that you will style your braids and how long you will keep them. Larger braids tend to be easier to put in and remove and can last for about a month. Mini braids consume lots of time to put in and remove. However, they can be styled in different ways and last longer. Your patience to sit at the salon and protective styling should help you choose the size of braids to keep.
Do not leave them in for long
Ensure that you do not braid your hair for over three months. This is because it might result in weakness of the hair strands and breakage. This is because the braids may come off with the hair during removal and you may end up with bald spots on your scalp. Be sure to have protective styling between braids to give the fragile ends time to strengthen and attain growth.
Get braids that suit your lifestyle
Ensure that you choose braids that suit your everyday lifestyle. If you live a sedentary lifestyle, then you can go for the long, heavy braided hair. However, if you are active in sports, dancing or other activities, then you can go for cornrows. This is because they are lighter and will not interfere with your active lifestyle.
Moisturize your scalp
When you braid your hair, you should always keep the scalp moisturized. This is important because your hair requires moisture for it to survive and be healthy. The best source of moisture is water and the hair roots require constant watering. You can opt for African hair braiding near me products that contain natural oils like almond oil and coconut oil. Natural oils sooth your scalp and retain moisture better. Furthermore, they prevent oil clogging and build up on the pores.
Wash your braids
Ensure that you always wash your braids after every two weeks. This is important because the buildup of dirt and sweat on the braids will cause damage on the hair. You can have your braids washed in a salon or you can use water, shampoo and a cloth to clean your hair. This will ensure that your scalp and hair smells fresh throughout the time that you will have them.
When you have braided hair, it is good for you to protect it at night. Just as you cover your weave or natural hair at night, you should do so for your braided hair. Use a satin scarf at night to prevent the hair roots from drying out and keep the hairline looking fresh. Ensure that you also use satin pillowcases on your pillows to protect your hair from falling out or frizzling.
Author Bio
Sandra Burness is a hairdresser with 15 years experience. She concentrates on trendy and modern braiding styles. Check her out for African hair braiding near me at www.tophairsalonsnearme.com.