Many business require its employees to wear solid colored pants as their business attire. Even my workplace (which is a cafe) requires me to wear slacks as work wear. I recently lost over 40 pounds and when I was over 200lbs, I was having a hard time finding comfortable pants that did not pinch my hips and still allowed me freedom of movement.
I kept looking for yoga pants with pockets so they would look like work pants, but I couldn't find anything. I wanted the best of both worlds: work casual and comfortable!
Then I found Slimsation pants and they are aaaaaah-mazing!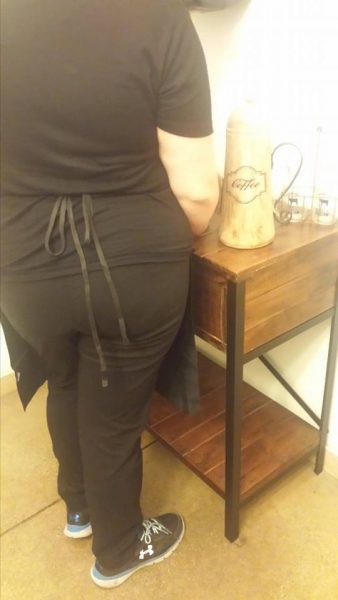 Not only did they make everyone around me believe I was wearing regular work pants, but I could squat, bend, and twist with the best of them. It was nice to not worry about the seams near my upper thighs splitting like other pants.
Slimsations has a variety of styles and different leg cuts to choose from. The website says they were "created for four seasons" and I agree with that. No matter if it is 30 degrees in November or 90 degrees in August, I was comfortable in my pants all day.
My only complaint was the lack of pockets. Since it did not have pockets, I wore a running belt to hold my phone and other personal items. That worked out great for me. Someone who does not have to carry their belongings or essentials at work will not even need the pockets. Plus, you get a slimmer, more streamlined look without the pockets anyway.
Slimsation uses a resilient fabric in their pants that has great stretch and amazing wash/wear. Because of this forgiving fabric, it makes for a figure flattering pair of pants that are not only aesthetically pleasing, but extremely comfortable too. These will quickly become your "go-to" pants for both day and night. With our hectic schedules and daily responsibilities, having a comfortable pair of pants we can reply on, that don't sacrifice style or comfort is an absolute must-have.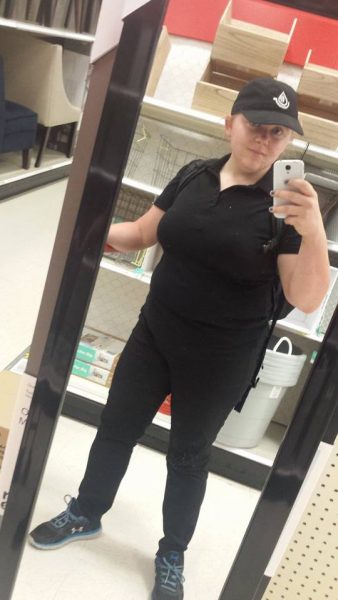 Available in a variety of styles, each body shape will find the perfect pair of pants for them. SlimSation's products range from $59.00- $79.00.
I'm wearing the narrow style, but you can also get these black work pants in ankle and relaxed fit. They retail for $73 per pair, which is a little pricey, but unlike all my other work pants, these do not show any signs of wear at all, even after more than 6 months of almost daily wear. Totally worth the price since I was replacing $10-$15 pairs of pants every month!
Find your perfect pair at www.slimsation.com