When choosing cosmetics, look for products that will enhance your long-term beauty. Many cosmetics brands use artificial ingredients that can damage your skin. You might look great tonight, but those ingredients will eventually take their toll and could leave you with dry skin, premature wrinkles, and painful allergic reactions.
The following three cosmetics brands stand out as some of the best options for people conscious about the cosmetics they use.
Bath & Body Works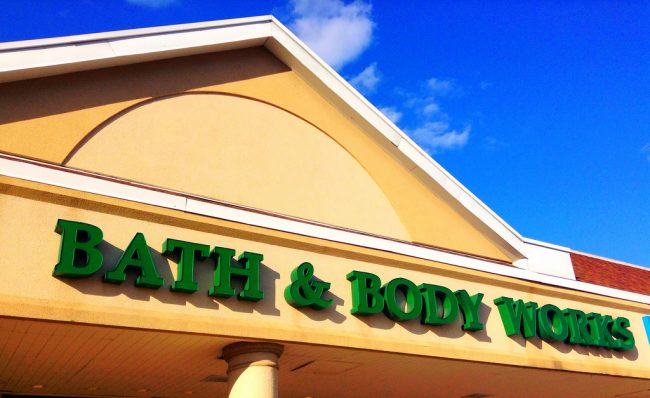 Image via Flickr by JeepersMedia
Bath & Body Works is one of the most popular cosmetics brands in the United States. You can find the company's stores in malls across the country. The retailer is not only an excellent source for makeup, but also lotions, perfumes, shower gels, and candles.
Since Bath & Body Works sells many different types of products, read each product's list of ingredients before deciding what you want to buy. While some of the cosmetics contain ingredients that you might want to avoid, others rely on natural ingredients that won't cause skin damage, wrinkles, or allergic reactions.
You can use coupons from sources such as Goodshop to save money when you buy healthy cosmetics from Bath & Body Works. Additionally, the Coupons for Good Facebook page also has discounts for Bath & Body Works products.
Sephora
Sephora has a large assortment of natural cosmetics that will keep your skin healthy and make you look great. The collection includes makeup such as Bite Beauty Amuse Bouche Lipstick, Tarte Rainforest of the Sea Eyeshadow, and bareMinerals barePRO Performance Wear Powder Foundation. You can also protect your skin with paraben-free lip gloss, sunscreen, and honey butter balm.
You'll find natural ingredients that promote health in each product. Sephora also avoids potentially harmful ingredients for products in its natural line of cosmetics. If you want items free from parabens, sulfates, and allergens, Sephora likely has a good option for you.
You can support Sephora's efforts to make healthier cosmetics without paying full price. For example, you can visit Goodshop to find coupons for Sephora products. You can also save money by using discounts available on social media sites such as the Sephora Coupons for Good Facebook page.
100% PURE
The name says it all. Indeed, 100% PURE's full line of cosmetics and skin care products feature high quality ingredients derived from nature. Whether you want to buy a new eyeshadow, bronzer, blush, or concealer, you'll discover natural ingredients in each product option from 100% PURE. In fact, you won't find any artificial colors or fragrances in this makeup line. The company also avoids synthetic chemical preservatives and other toxins.
By using makeup from a company like 100% PURE, you get to enhance your long-term beauty. While some brands fill their products with artificial colors and scents that can cause damage to your skin, 100% PURE can keep your skin looking naturally beautiful.
Beauty takes more than adding makeup to your skin. Without natural ingredients that promote health, you could find that your makeup actually has negative effects on your skin. The next time you buy cosmetics, choose a brand that cares about both your health and your beauty.