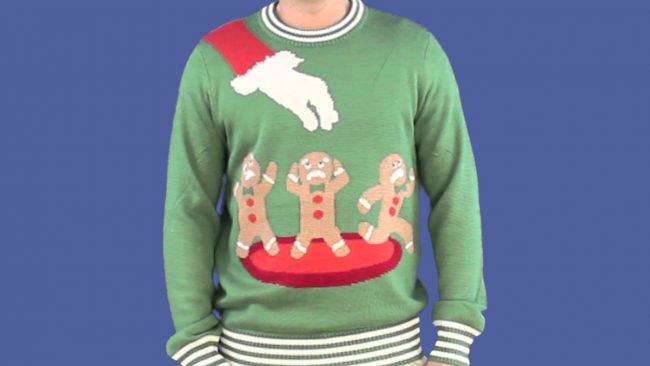 Buying clothes does not always have to be about being decent, so to say! They can be funny also. For example, how do you like to wear a political sweater that comically reads, "Bill for First Lady?"How about buying political hump sweaters? These naïve designs simply show an ass and an elephant in compromising positions, whatever suits you. Check out a site that maintains hilarious inventories such as Tipsy Skulls, T-Rex, Headless Snowman, Ugly Cat, and Black Santa. Simply reading these names tickles one's funny bones. Just think how much of a cool fun hangout it is going to be this Christmas! Do you dare to feel like naughty elves, looking cooler than ever? Find a good site.
Check genuine reviews
Look for a genuine review to help form your own opinion. It is easy to understand if a review is actual, and not merely paid to write. There would be photos and stories. There would be the warmth of sharing an amazing experience which you can easily feel! You need to find a reviewer who does not push you to buy anything without using it personally. Obviously, an actual page would also lead you to the online store. Once you find the experience convincing, you go ahead to check out the store. The tipsy elves sweaters enjoy fantastic reviews from people who simply cannot resist a chance of being happy. Personally check out the site when the review seems to be just what you need.
Feeling funny
Feeling funny is not so easy because you need to have a big heart for that. Taking humor with healthy sarcasm is something which only the best can do. Take your light hearted view of life's problems to a whole next level by wearing your attitude on the Christmas sweaters. The last thing one should be in Christmas is being grumpy. Feel bright as your very presence lights up people. Christmas is a holy celebration. It does not mean that you cannot have a bit of fun! Come on, it is Jesus birthday afterall. How about wearing a sweater displaying Jesus as a birthday boy?
Good quality
The design of a funny sweater can be deliberately senseless. Obviously, how much sense you can expect from people on the road when they see you in a sexy Santa suit? It automatically shows that you are tipsy with the holiday spirit. Bring a smile on someone's face who may be having a sad Christmas. Spend amazing quality time with family. You also need to be sure that the clothes are comfortable and made well. Check out the reviews for product quality information. Does it feel snug? Can you wear it outside?
The product section of sites such as tipsy elves sweaters are fun to browse. The moment you begin liking them, you feel being a part of the bright Christmas spirit. Also, you may want to do some summer shopping. Check out if they have Hawaiian shirts and cool light garments to chill out on the beach. In addition, also confirm practical aspects such as quick shipping and delivery time.