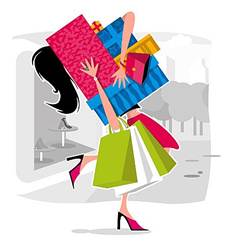 One thing that I know for certain is that when I am looking for something, I will definitely find it at Walmart. This store carries everything from kitchen appliances to baby clothes. My husband likes to joke that the store has all the extremes. From things you can actually eat to diapers. In my opinion, this is a good thing because as a mother and wife, I do not have to spend that much time looking for things that I can get at the same store in a manner of minutes. Way to go Walmart. This multi-national American company was founded in 1962 and has spread its wings in a number of countries worldwide, including Canada. The company has a reputation of employing over 2.2 million people worldwide and is known for having a number of discount department stores. It was actually rated as one of the world's largest companies in terms of revenue. Who would not want to be part of such a brand?
I, for one, am proud to say that I am a customer of Walmart Canada and that it is a store that I can trust to carry for me everything that I need. In all the years that I have been shopping at the store, I have never been once disappointed, or found that they were not carrying what I was looking for. Instead, I always find that they are carrying something new that I could actually use at home. Sometimes when I forget my grocery list, I know that I will be able to remember what I need at the store, given how organised the items at the store are.
You are probably wondering if Walmart offers any form of discounts or if their products are affordable given how big the brand is. It is against this that I think we should look at Walmart and coupons. The good news is that Walmart does offer discounts or coupons to their clients and the better news is that these discounts apply to a number of purchases. In other words, if you would like to buy diapers or groceries, it is possible for you to get coupons for Walmart that speak to those purchases. The coupons give you chance to get your purchases at half the price thus allowing you to have surplus that you can use on other purchases. Have you ever gone to the store for a particular item and then realised that you need something else while there, yet you do not have enough funds for it? With Walmart, you can get what you had gone to the store for ad even have some left over for any eventuality that might come up.