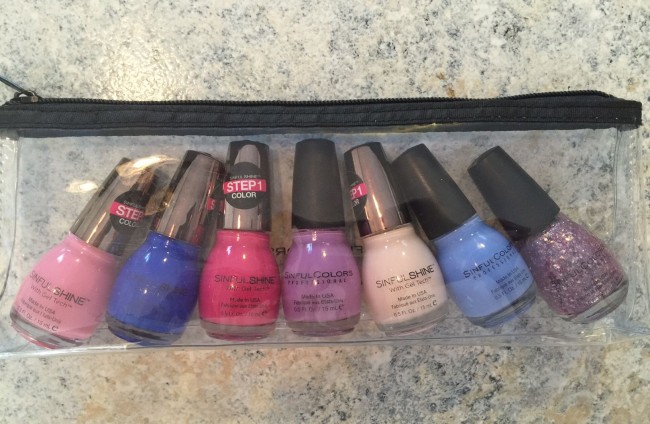 I remember being in college and wanting new nail polish every week. All I had the money for were bottles under 3.00. I would reluctantly buy the cheap, random .99 cents bottles in Rid Aide or CVS. Then I found Sinful Color Nail Polish. I could afford a large amount of colors, and I was going to do my nails every other day (because I can't help myself!) Recently, I was given a little bag of several SinFulShine Gel Tech Nail Polish, which is one more dollar than their sister product (at 2.99). I was so impressed!
Generally, a newly done set of nails will be ruined by one day of work. Either a whole nail will be chipped off or the top of each nail will be scratched. I was getting really annoyed with doing my nails, even though I generally find it relaxing. The SinfulShine Gel Tech Nail polish blew away my expectations. My nails lasted perfectly over several days of work with minor scratches. I was looking for a durable nail polish, and this is it. I wore several of the Valentines day colors over two weeks, and were complimented by many of my customers. It is a must buy for a dollar store/ drug store nail polish. I am definitely looking forward to their Saint Patrick's Day Collection!
Made in the USA 5 Free (Toluene, Formaldehyde, Formaldehyde Resin, DPB and Camphor Free) Available in February 2016 at various retailers including Target, Walgreens, Walmart, Rite Aid and other drug and mass retailers.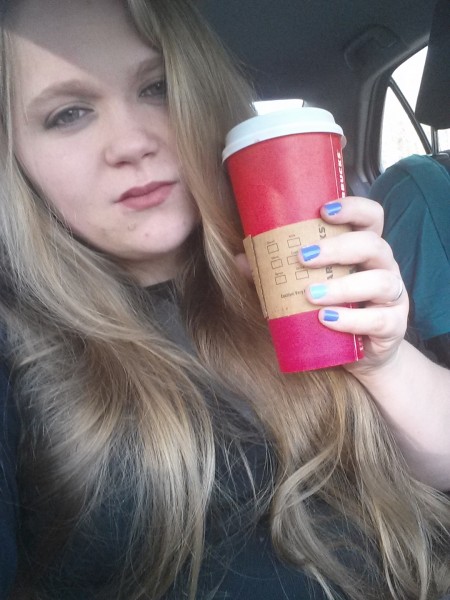 I received the item mentioned above in exchange for an honest review.  All opinions are my own and I did not receive compensation for this post.