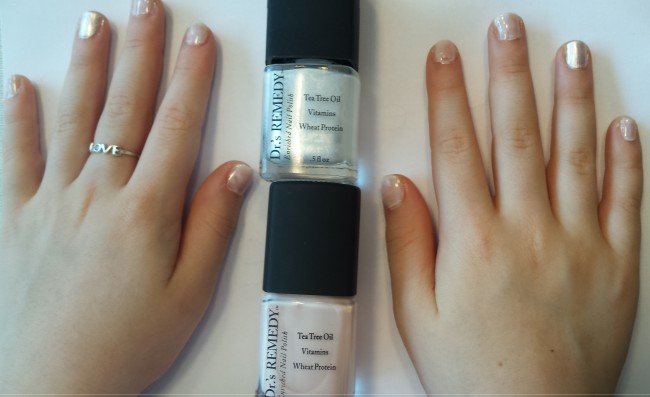 It has become common knowledge that nail polish may contain harmful chemicals. These chemicals can eat away at our nail's health. Dr.'s Remedy nail polish was created by Dr. Adam Cirlincione and Dr. William Spielfogel, who are both Podiatric surgeons. They were concerned with the great number of their patients coming in with dry, brittle, yellow nails. They found that nails in those condition are caused by the harmful chemicals within most nail polish brands. These men helped to formulate a nail polish blend that not only served as a nail polish, but helped to relieve some of those conditions.
Dr.'s Remedy nail polish contains wheat protein, tea tree oil, garlic bulb extract and lavender, and they offer over 30 different colors and products. These different ingredients are much better for our nails than traditional fromeldahyde, toluene, pthaletes, or DBP. If you are looking for a nail polish that is safe and does not contain those chemicals, this nail polish will be great for you.
The actual product I was excited to use. I tested it on my friend's child. I knew that the chemicals in this nail polish would be safe to use on a child. It takes very little of this product for each coat. The Wisdom White color looks so beautiful with all of the snow I have gotten in New England over this past week. I have been complimented numerous times with this shade. The shade Promising Pink would look great as a French manicure or by itself (as seen in the picture).
This nail polish would be a perfect gift for your mom or someone older in your family. Women who complain of brittle nails would love this nail polish.
EXCLUSIVE DISCOUNT: Get 10% off your purchase when they enter coupon code BLOG2015 during checkout!
Visit http://www.remedynails.com/ to purchase!