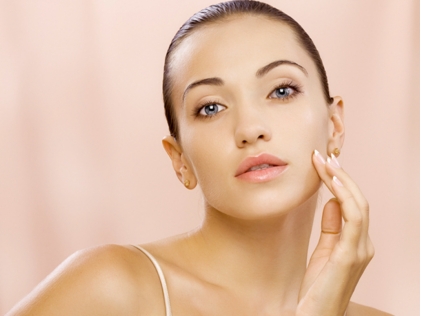 In the grand scheme of things, there are worse things in life than skin problems. In fact, some would say if that's all you have to worry about, you're actually rather blessed. Still, those with skin problems know how depressing imperfections can be. Poor skin quality can affect a person's social life, self confidence, and love life. It can feel embarrassing to suffer from unsightly skin, which is why sufferers often turn to creams and lotions to help them eradicate their problem. Sadly, these over-the-counter treatments are rarely successful.
The good news is there is another way to improve skin texture. Cosmetic lasers have been treating people just like you for years. They may just offer the solution you've been looking for.
What Kind of Skin Conditions do Lasers Treat?
Cosmetic lasers are extremely versatile. More so than you can probably imagine. Not only are they capable of removing unwanted body hair, they can also help reduce the appearance of fine lines and wrinkles, and even banish the bane of women's lives: cellulite.
If you don't have any of these problems, don't worry. A medical laser can also work well when it comes to smoothing out old acne scars and improving the look of stretch marks. In fact, whatever type of skin blemish you suffer from, chances are, a laser can help you improve it.
Do Lasers Differ Depending on the Skin Condition They Treat?
While all cosmetic laser devices function in a similar way, there are some subtle differences when it comes to each. Because skin conditions vary in cause and severity, every laser needs to be designed to treat a certain type of condition. Some lasers, for example, are extremely accurate and are best used on small areas of the skin. Other lasers are extremely powerful, so work best when they're treating larger areas of the skin.
Some lasers are also calibrated to work on different skin types. Lasers used when performing laser hair removal, for example, are known to work better on lighter skin. Most lasers, however, are capable of treating all skin colors.
Are Creams and Lotions as Effective as Laser Procedures?
Creams and lotions are usually one of the first things those with skin conditions try. These products are easy to get hold of and are largely inexpensive. Unfortunately, creams and lotions aren't usually powerful enough to produce the type of results a person might be looking for.
Those who have found creams and lotions to be ineffective usually decide to give laser treatment a try. Lasers are able to penetrate the skin at a deeper level and produce life-changing results.
Some treatments such as hair removal may need to be repeated. This is why it's always best to talk to a dermatologist before undergoing any type of skin treatment. This helps you refine your expectations and discover more about what a particular type of laser treatment entails.