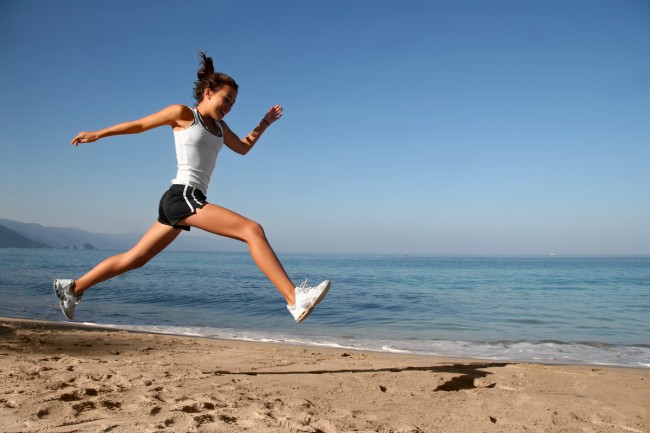 Women's health is important. Regular runners love the freedom they feel whether they are pounding the streets or running cross-country, but there are practical issues that can you restrict you.
You don't just need a good pair of running shoes and an excellent set of lungs. There are some items that you just have to bring with you on your run for the sake of safety, security and sustenance.
A mobile phone, bottle of water and your keys to the car or the house are some essential items that you need to be able to carry and store on you without it hindering your ability to enjoy the run or restrict your movement.
Losing your keys
One issue that a good number of us have faced at some point or another is the discovery that we have lost our car keys or even had them stolen from where we last left them.
If you need help getting into your car, companies like Car & Truck Keys can help you with replacements in no time. However, an ideal scenario to keep your keys and other possessions safe while you are running is to find some smart places to store what you need to carry with you.
Some runners simply tie their key to their shoelace or you could tie them to your wrist using a rubber hair band. You might also want to consider a product like GoKey bracelet which is specifically designed for keeping your key safe whilst you are out running and should be less likely to get lost than a more makeshift storage solution.
Suitable running gear
Another way of resolving your storage issues is to consider buying running gear which is designed to help you store things like keys and phones.
Look for apparel which offers plenty of pockets and zips to secure the items inside whilst you are running. There are plenty of useful design solutions on offer when you search out suitable running gear, so you should be able to find something which gives you easy when you need it whilst also being able to keep your valuables tucked away safely.
Innovative belt
Another innovative idea that you might want to take a look at as a storage solution, is the spibelt.
The belt has a long zipped pouch which expands sufficiently to accommodate a mobile phone, keys and even a camera, so you can keep everything secure and in one place.
Runners who have given feedback on workout wear like Spibelt, suggest that it is one of the better products of its type because it doesn't bounce around when you are running. It's waistband is stretchy and adjustable while the zippered pouch boasts room enough to fit an iPhone6+.
Emergency ID
Another good reason to want to carry your wallet or purse around with you when you are out running, is to be able to provide vital emergency ID information if you should get into difficulties.
There are products like RoadID which offer to print an ID plate with your name and emergency contact details on that can be attached to your running shoes or as a bracelet, which will save you carry around personal documents.
There are plenty of smart storage solutions for runners available, so you can avoid the hassle and drama of losing your keys or other personal items while you are out and about.
Andy Allen has worked in the automotive industry for many years. He enjoys the opportunity to offer his insights with an online audience and his posts can be found on a number of relevant websites.