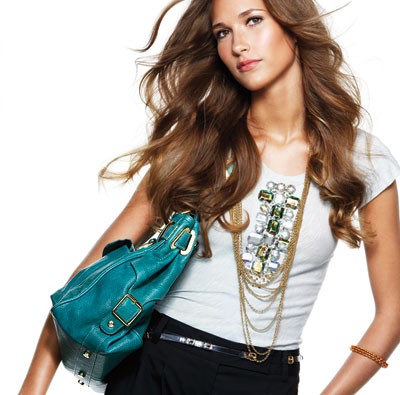 Women love to buy expensive purses. We all have a substantial handbag graveyard at our homes which is full of unloved, forgotten, dead handbags. Women can make huge sacrifices to afford an expensive designer bag and sometimes can even eat beans for a month in order to obtain the object of their desire. We want a purse matching with our every outfit. With various styles of purses in fashion, we can't afford them all. So in order to look trendy and yet remain economical, here is a list of 5 essential purses every fashionable woman should own.
1.     Cross-body purse
Your companion for hands-free shopping and commuting to work by train, this purse is extremely wearable and comfortable. It is a must have for those days when we know our hands are going to be full. Regardless of your physique, you will never feel uncomfortable to sling a chic cross body bag by slightly altering as to where you place the bag without compromising your appearance.
2.     Tote-bag
This is the bag you take at work. Depending on what you intend to carry in it, whether your files, tablet, laptop, makeup, stash, etc, buy the size that best fits your requirement. It's better to get it in a classic color in order to avoid worrying about your bag not matching your dress. It is the most versatile style of purse, which is the reason it is so popular.
3.     Clutch
These types of purses are in vogue and look stylish when paired with any outfit. These small bags look appealing. With loads of options to choose from, you can pick a clutch according to the occasion and dazzle with it. Mostly used for formal occasions, they are not necessarily just evening purses. Simple clutch with light designs and patterns can be used as a normal wallet too. In a situation when you need to step out for some time and do not wish to carry the entire heavy bag, you can simply take out our clutch purse and go.
4.     Hobo
They are large and unstructured with a single long strap. They are crescent shaped with the strap slung over the shoulder. Made of soft material, they come in variable sizes. As a more casual bag, it is usually available in vibrant colors and bold patterns.
5.     Satchel
Unlike hobo purses, satchels are more structured with a strap to be crossed across the wearer's chest. As a timeless style accessory, usually made in leather, it is often available in neutral colors. They are a good choice when you want to portray a more conservative and professional look.
A woman's purse is not only a fashion accessory but sometimes even a focal point of an ensemble. It is actually more than just a way to carry her essentials. Whether you prefer to carry the hottest new designer handbag over your arm or want to own a simple classic, it is important that you find the right bag to accentuate your personality. With monogrammed purses, you can add a stylish personal flare with a name, monogram, or an initial. They are even a perfect gift to special women in your life.
Since most designer purses come with a lucrative price tag, so next time when you are out for shopping for a bag to celebrate a milestone, for working hard, saving up or just out of boredom, before making a major investment on a bag, always know which purses your wardrobe and your lifestyle requires. Purses are a lexicon of style and not just items to be carried about; they define your personality as it reflects your fashion instincts. So it is necessary that you choose the correct one!
.