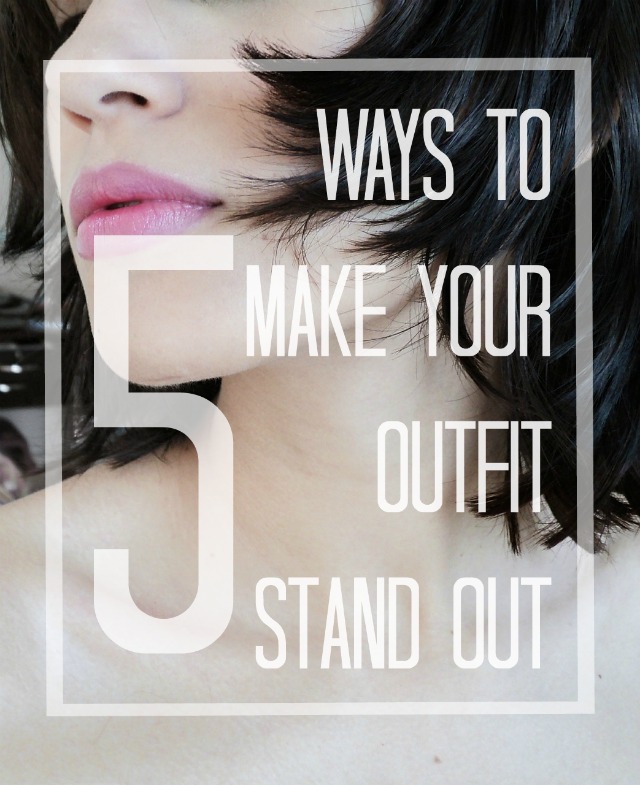 As someone who has always loved to dabble in photography and art, I keep an eye out for things that stand out from the rest. Including people and their choice in outfit. Many people want to know how to stand out in a crowd, but don't know how to do so without looking like a sore thumb. While dying your hair a shade of lime green will certainly do the trick, adding a bit of a pop to your look doesn't have to be so drastic.
These 5 changes are easy and seemingly simplistic, but can give you a look that is much bolder in appearance.
Red lips
It's well known that red lips add a burst of color to any outfit. When you're going for bold, there's not much that can go wrong with red lipstick. The only caution I would give would be to make sure that the shade of red works well with your skin and doesn't clash with your outfit. Not all red lipsticks are created equal.
Scarves or bulky necklaces
One way to turn a plain shirt into the center of attention is to wear a suiting scarf or bulkier necklace. The added volume and change in color around the neck illuminates the face and dresses up an otherwise ordinary outfit. It can be a little trickier to find a scarf or necklace that works for you, but it's undeniable that if one of these accessories is well placed, it can make one stand out from the crowd.
Unusual sunglasses
We all want to look like a fashion blogger sometimes, don't we? Nah, I'm just kidding. However, a more unusual pair of sunglasses can add interest to any outfit. I saw someone recently with neon purple and lime green sunglasses that really pulled her outfit together and I've seen my sister sport these large sunglasses with more angular, oval shaped eyes. Both really stood out to me and had so much potential in them.
Bright accents
Nothing adds interest to an outfit like a bright pop of unexpected color. It could be brightly colored heels with a more neutral outfit or a colorful bag to carry along in a monochrome outfit. Like the red lips, you can add minuscule pops of color to your outfit in many different ways.
Note: Other bright lip colors can be fun to play around with, as well.
Confidence
Remember that old song from Annie? "You're never fully dressed without a smile." When making your look stand out, it really comes down to your level of confidence. No matter what you're wearing, confidence is what really cinches it all together. So hold your head high, keep those shoulders back, and own your look.
What's your favorite way to make your outfit stand out? Did I miss anything? Let me know in the comments below!