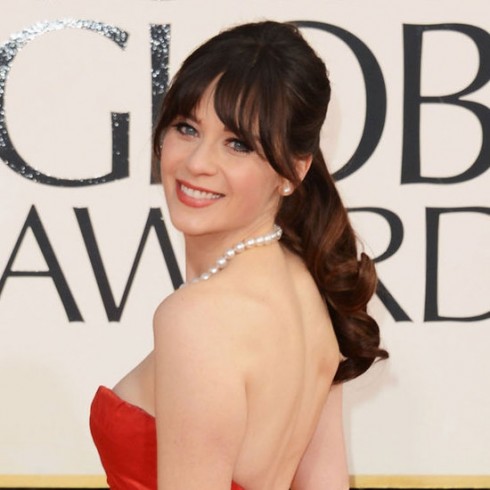 I adore Zooey Deschanel. I'm also in love with tarte. And when I found out that they did her adorable makeup look for the 2013 Golden Globes? I KNEW I had to share just how they got it.
The look is inspired by the sixties and put together with modern spark and flair. Doesn't Zooey look darling? You can steal her style with the tips below thanks to the ever amazing celeb makeup artist Jorjee Douglas.
Face:
Eyes:
 Lips:
And there you go darlings! Let me know if you re-create the look yourself.