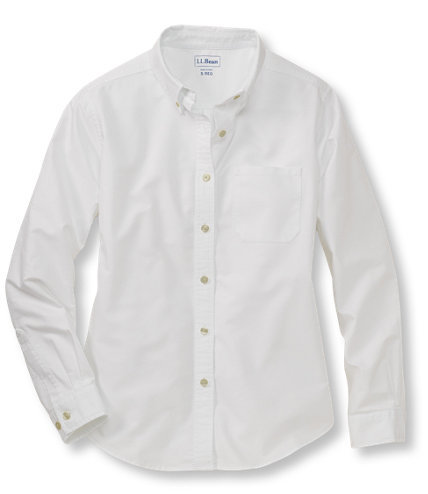 It's wintertime and the white blouse has been all over the runways and fashion magazines. We've been seeing it everywhere and no wonder! The trend is so versatile and easy to copy.
You can steal this trend with LL Bean's white Oxford Blouse that we have fallen in love with. It's soft and you can do so many styles with this one sweater.
It's relaxed, yet still makes an impact. Besides how on-trend it is, I loveeeee that it's machine wash and dryable. You don't need to do anything extra to take care of this shirt. It's really well made and is well worth the money that you'll spend. Plus paired with coupon codes and free shipping offers you can really make out like a bandit on this adorable blouse. (I also love how the buttons don't come off like most blouses these days)
We aren't the only ones that love this shirt. On the LL Bean website eighty-eight woman have written honest reviews of this shirt and more then seventy-five percent have fallen for it. And since it comes in sizes XS-XXL
Check out LL Bean to purchase this fashion forward blouse.