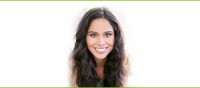 Celebrity nutritionist Kimberly Snyder, who also wrote the popular book The Beauty Detox Solution, has shared several great tips for college students who want to avoid the "freshman 15." If you're a college student on the go, you know how difficult it can be to fit nutrition into your busy lifestyle. Luckily, these ten tips from Snyder will help you prevent weight gain and stay healthy at school – even when you're cramming for mid-terms!
1. Load Up On Veggies
If your college's dining hall has a salad bar, Snyder suggests loading your plate with good-for-you greens and other veggies. While she stresses that salad bars are a good pick for busy eaters on the go, she cautions students to avoid dairy-based dressings, processed meats, cheese and croutons. Instead, make your salad more filling by mashing half of an avocado throughout, or topping your salad off with a veggie burger patty.
2. Skip the Cereal
Instead of chowing down on pre-made cold cereal for breakfast, fuel your brain – and your body – with a piece of fruit and sugar-free oatmeal. Snyder says to skip instant oatmeal – it's loaded with sugar.
3. Get a Fridge and a Blender
If you live in a dorm, invest in a mini-fridge and a blender so you aren't at the mercy of "dorm food", Snyder says. She suggests stocking your fridge with healthy items like fresh produce, almond milk and other foods and using the blender to make protein-packed smoothies.
4. Cut Out Dairy
Snyder is no fan of dairy foods, and suggests cutting out all of these products – including cheese, milk and butter.
5. Minimize Alcohol
While alcohol can be okay in moderation, it's very easy to over-indulge – especially when you attend college parties! Avoid the keg stand and stick to a glass of wine now and then, or simple drinks like vodka and soda water.
6. Skip Soda & Energy Drinks
These beverages are everywhere on college campuses, but they are filled with chemicals, sugar and/or artificial sweeteners that are bad for you, Snyder says. Instead, invest in a filtered water pitcher and make sure to have a water bottle with you at all times to stay hydrated and avoid the temptation of sugary sweet drinks.
7. Curb your Animal Protein Intake
While it can be difficult to cut back on animal protein, Snyder says it's important to minimize your intake as much as possible. When you do indulge in animal proteins, stick to eggs or lean poultry.
8. Search Out Healthy Entrees
College campuses are not necessarily known for their healthy eating choices, but they are likely to have vegetarian entrees available. When choosing your meals, opt for one of these entrees. You may even be able to make special requests. Snyder also suggests eating these after you've had a big salad – this way, you are less likely to overeat.
9. Keep Healthy Snacks On You
When you're cramming for a test or are constantly rushing to classes, it can be easy to give into temptation and reach for a candy bar from the nearest vending machine. So this doesn't happen, Snyder says to keep healthy snacks – like nuts, fruits and veggies, crackers, etc. – on hand so you can enjoy a mid-day pick me up without ruining your eating habits.
10. Minimize Caffeine Consumption
You may feel like caffeine is the only thing that gets you through the days, but Snyder says over-indulging in this stimulant will make you jittery and mess with your adrenals. Limit consumption as much as possible, and fill up on complex carbohydrates if you need an energy boost. Exercise helps too!
With these 10 tips, you'll be able to avoid putting on weight – no matter how stressful college life can be. For more information about Kimberly and tips on how to incorporate healthy habits into your lifestyle, please visit kimberlysnyder.net/blog.