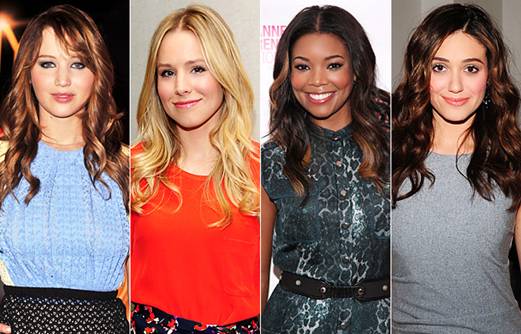 Waves with lots of boy and shine are perfect for spring weather. And celebrities like Jennifer Lawrence are always wearing this look, but you don't need a  to stylist to get these gorgeous loose waves. All you need is a thermal protector, flat iron and shine serum to style at home and these awesome tips below!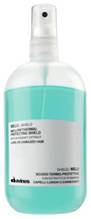 Step 1: Before styling, spritz on a powerful thermal protector like Davines MELU Thermal Protecting Shield on to dry hair to prevent the damaging effects of high-heat styling. Vanessa Fernandez of Butterfly Studio Salon, says that "heat protecting sprays not only protect hair from the heat of the iron but to also create a shinier look." ($31 at www.davines.com)
Flat irons create a more natural looking wave and will not leave a crimp on hair the way a curling iron clamp will do. ONE's Crush 1 Inch Flat Iron ($80 at www.onestyling.com) delivers salon-like results while eliminating the appearance of unwanted static and frizz using tourmaline technology.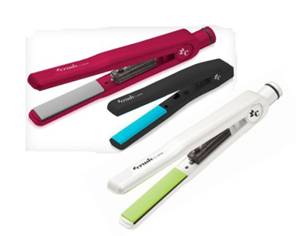 Step 2: Begin by parting hair into sections and working layer by layer. Take a one inch section of hair, clamp the flat iron midway and twist your wrist inwards towards your head. Quickly slide the flat iron down the entire section of hair like you are straightening it. Maintain this position and then twist inwards once again at the ends to make sure they are not left straight. Work quickly to ensure that curls are loose and wavy. The longer time you spend sliding the iron over the hair, the tighter the curls will become. Continue on until all sections of your hair have been curled.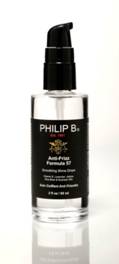 Step 3: Once the style is complete, add high shine and an extra barrier against frizz with Philip B. Anti-Frizz Formula 57 Lavender, Jojoba, Rice Bran and Soybean Oils lend hair a perfect dose of conditioning moisture that give lightweight definition, movement and shine without added weight. One drop is all you will need for a gorgeous frizz-free finish. ($35 at www.philipb.com)
Happy Spring!!