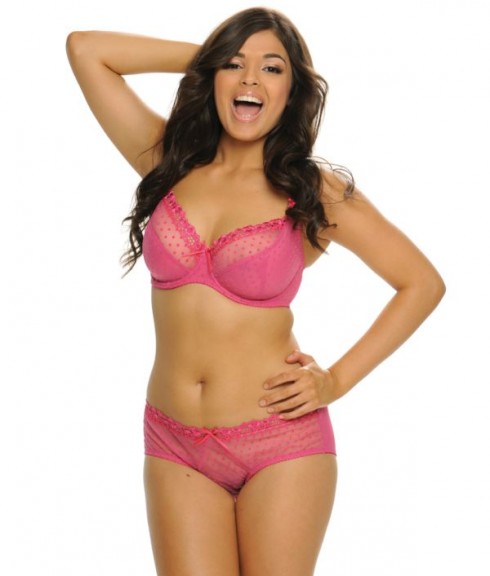 Do you know what the hottest brand of lingerie is? We do! It's called Curvy Kate and why shouldn't it be the most talked about brand? It's the hottest, flirtiest, and most practical line out there for full busted ladies (offered in cup sizes of D – K cup). All of their models are real women with real curves, and their photography, product and attitude is fresh and fun.
Bare Necessities just launched the line a few weeks back and it's been a total hit! They are the is the first in the U.S. to carry Curvy Kate, and can't be found online or in any stores in the US at the moment!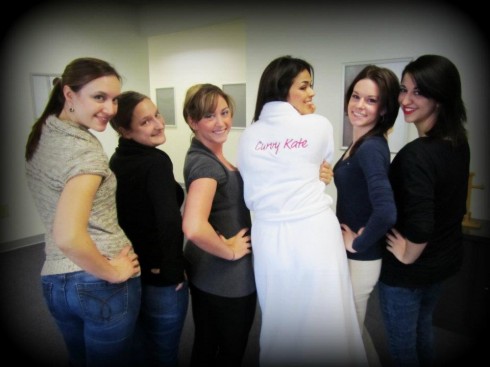 Lauren, the most recent winner of their "Star in a Bra" model contest dropped by to visit as well- she came all the way from the UK, which we thought was pretty cool. The team at Bare Necessities loved her and thought that she was the sweetest thing! Here is a picture from her visit with them.
They launched with 12 Spring styles, and will be adding to our selection later in the spring. So you'll have to stay tuned because there is a ton more to come in great colors and styles (and some great events too!).
Be sure to check out the collection at- barenecessities.com