Lotion. I'm a lotion addict. I own bottles of it and I have tested hundreds of brands. And while I have several favorites, I'm always on the lookout for a good lotion. And I recently found one. It's called Udderly Smooth.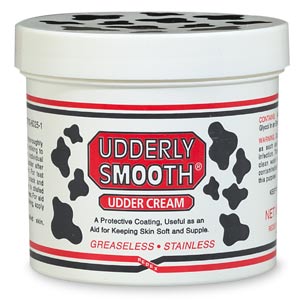 Udderly Smooth is an all natural alcohol free lotion. The best part? It's non greasy. I've been using it for the past few weeks and have been amazed at the difference in my hands. Even though they are almost always soft, now they feel like silk.
The lotion absorbs very quickly into my hands and it smells really good! I love how long it lasts. It doesn't rub off easily at all. It is everything that it is claimed to be.
The name is quirky, but I think it's cute. 🙂 The only bad thing? I don't care for the packaging. I think that I would prefer it in a hand-pump of some sort, but the lotion itself makes up for that. 🙂
Udderly Smooth has plenty of products to choose from so visit them on the web. And be sure to like Udderly Smooth on Facebook as well! They are always hosting fun contests.
I was sent a sample in exchange for my honest thoughts about this lotion. I was completely honest in my review. How could I lie to you?