Pants are a staple in my closet. I wear my favorite jeans all the time. But there are just some types of pants that every girl needs in her closet.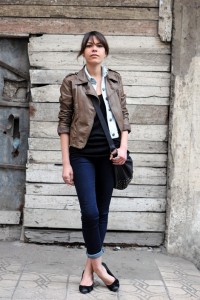 1. A perfect fitting dark wash jean This is a must have. Without a doubt every girl needs a perfect fitting pair of dark wash jeans. You can dress them up or dress them down and they will always look good. Once you find that perfect pair be sure to buy several pairs. You can't replace a great fitting jean. 🙂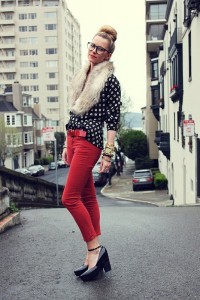 2. Bold/Personality Pants/Patterned Pants Don't go for boring pants all the time! Opt for a bold color like red, white, leopard, or even green! Chose a pair that compliments your skin tone and style. Make sure that you show your style with whatever you wear.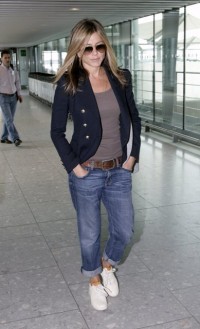 3. Â Boyfriend Jeans
Boyfriend jeans are my favorite type of jeans. They are comfy and super cute. I like to pair mine with a tighter fitting tee to balance out the loose baggy shape.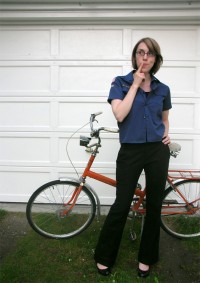 4. Office Trousers
Ankle length pants, a cute blouse, and pumps can do wonders for you and your figure. Even if you don't work in an office still keep a pair on hand just in case.
5. Wide Leg Pants
Wide leg pants are the best thing that came back into fashion in my mind. They can actually be quite flattering when paired with the correct accessories and top. A blouse looks amazing with wide leg pants.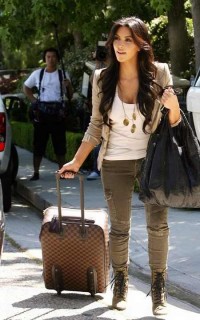 6. Â Rustic Pants
I recently discovered cargo/khaki/corduroy pants again and I LOVE them. You can easily make turn them into feminine attire by wearing a loose top and adding a cute accessory. Kim K shows us how to wear corduroy pants here, but I personally would wear mine with pumps instead. Then again the military boot look is cute.
What is your favorite pair of pants in your wardrobe??