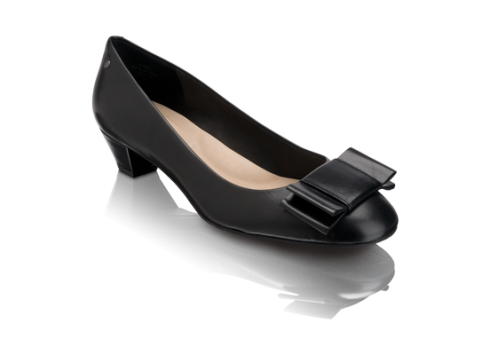 Rockport Shoes, one of my favorite shoe brands of all time. Why? Because they combine fashion and comfort into these totally hot shoes.
Our top pick for this winter are the Hailey Flat Bow Pumps. These pumps are SO cute and are totally hot! They are so versatile and are easy to dress up or dress down. I love the bow on the pump it's such a cute feminine touch that I love.
I found that these shoes fit my feet perfectly and are oh-so comfortable. I'm on my feet all the time and these shoes are perfect for when I'm working and need a little heel.
These cuties will make you fall head over heels (pun intended!) for them and they come in several awesome colors and sizes. Be sure to go a size down however as these shoes do run big.
You can find the Hailey Flat Bow Pumps at Rockport for $110.00, but they are SO worth the money!