Around the Holiday season us gal's don't exactly have time to hit the spa, salon, or dentist's office. But who says you have to go without??? Thanks to these three amazing products you can sparkle, glow, and shine for the Holiday's at home for less!
bliss 'glow', ho, ho!: radiance-revving triple oxygen™ trio-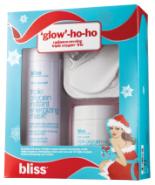 Make the season—and your skin—bright with this trio of oxygen-upping, radiance revving formulas. They'll leave your complexion looking so luminous, you would even say it glows. It includes full sizes of triple oxygen instant energizing mask and triple oxygen+C energizing cream, and one pair of triple oxygen instant energizing eye masks. Sephora exclusive! 
Price: $75 ($120 value), available at Sephora 
GO SMiLE On-The-GO Teeth Whitening Pen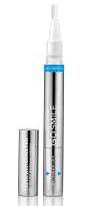 Give the gift of a glowing smile with GO SMiLE's NEW On-the-Go Teeth Whitening Pen – the ultimate stocking stuffer. GO SMiLE's renowned whitening formula now comes in a convenient, reusable pen to help you achieve and maintain a beautiful white smile ON-THE-GO! The new Teeth Whitening Pen is fast and effective – as easy as lip gloss and just as portable. Just twist and apply to teeth to whiten anytime, anywhere! Makes a great gift, or keep in your clutch as you jet from party to party.
Price:Â $22, Available at GOSMiLE.com
Sally Hansen Holiday Nail Effects

Who has time to go to the salon? Not me! But you can get that salon effect anytime with these amazing nail polish strips. It wears like nail polish because it IS nail polish. No dry time, so you're ready to go.
Price: Varies, available at drugstores nationwide.
Happy Holidays!