Every fall, thousands of women fall victim to fashion and unknowingly turn themselves into pumpkins by selecting sweaters based on style instead of their body shape. Thanks to our friends at Dress Barn, they provided us with these tips so we don't have to turn into pumpkins!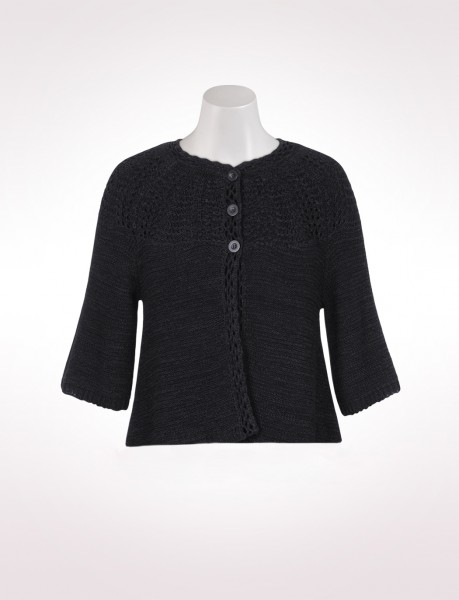 Pear-Shaped (bottom half of your body is larger than your upper half):

Select a sweater that ends at your waist so as not to draw attention to your lower half.
A-line sweaters flatter this shape and will not cling to your middle.
All-over patterns will add to the illusion of proportion.
Opt for round- or square-necklines. This will draw more attention to your upper body and less attention to your lower half.
Long and Lean:

Choose a wrap-sweater or belted sweater in order to define your waist line.
Go bold—a slimmer figure can handle bright colors, think textures, etc,
Create curves by choosing a sweater with plenty of detail; think pockets, embellishment, patterns, etc.
This shape can handle a longer sweater/sweater dress. Pair with stylish boots and tights to complete the look.
Petite:

Closer-fitting (but not skintight) styles are perfect for petites.
Look for chunky knits to pump up the volume on your top half.
Opt for sweaters that have standout embellishments such as pockets, ruffles or bows.
Pair sweater dresses with heeled boots to bring your style to a whole new level.
Plus Size:

Sweaters that are belted or cinched at the waist will best accentuate this shape.
V-neck sweaters or long necklaces will draw attention up toward your face and neckline which creates a visually slimming look; avoid turtlenecks.
Keep it simple; opt for darker colors and patterns to accent your curves, but makes sure it fits. Baggy will only make you look bigger.
Be cautious of fabric; bulky will add unwanted bulge. Think lightweight and airy.
Whatever your body type, Dress Barn has all your clothing needs covered for Fall!